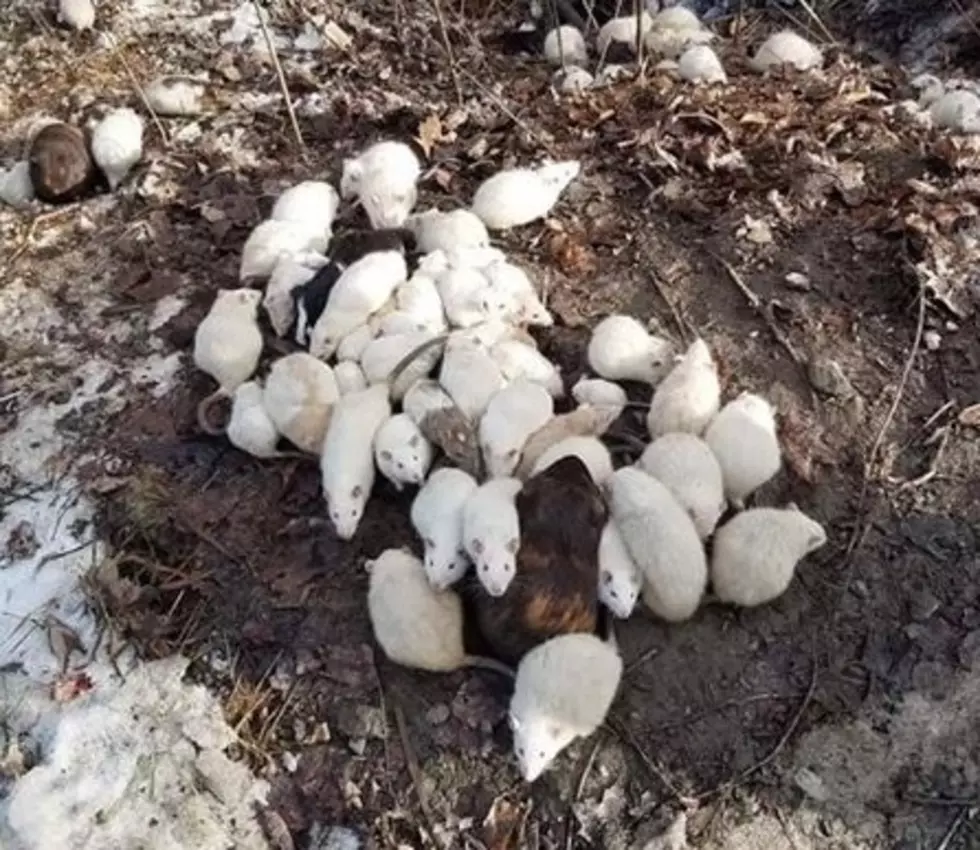 Hundreds of Small Animals Found Abandoned, Need Help
Courtesy of SPCA of Tompkins County
Too often we hear stories about people abandoning helpless animals and leaving them to fend for themselves. This time, someone dumped over 300 of small animals in two spots along the side of a road in Tompkins County. The SPCA of Tompkins County in Ithaca was able to rescue 213 rats, mice, guinea pigs and gerbils, who are now hoping for a better life.
Before they go up for adoption or to other rescues, the animals must be medically cleared. During this process, the SPCA could really use some help with supplies to take care of these precious little critters. Specifically, the rescue is asking for donations of guinea pig food, rat food, mice food,  gerbil food, Timothy hay, shredded paper, newspapers and cleaning supplies. You can donate to the rescue at 1640 Hanshaw Road in Ithaca.
Some of the animals will be up for adoption as soon as they are medically cleared. Keep up to date with the shelter on their Facebook page.