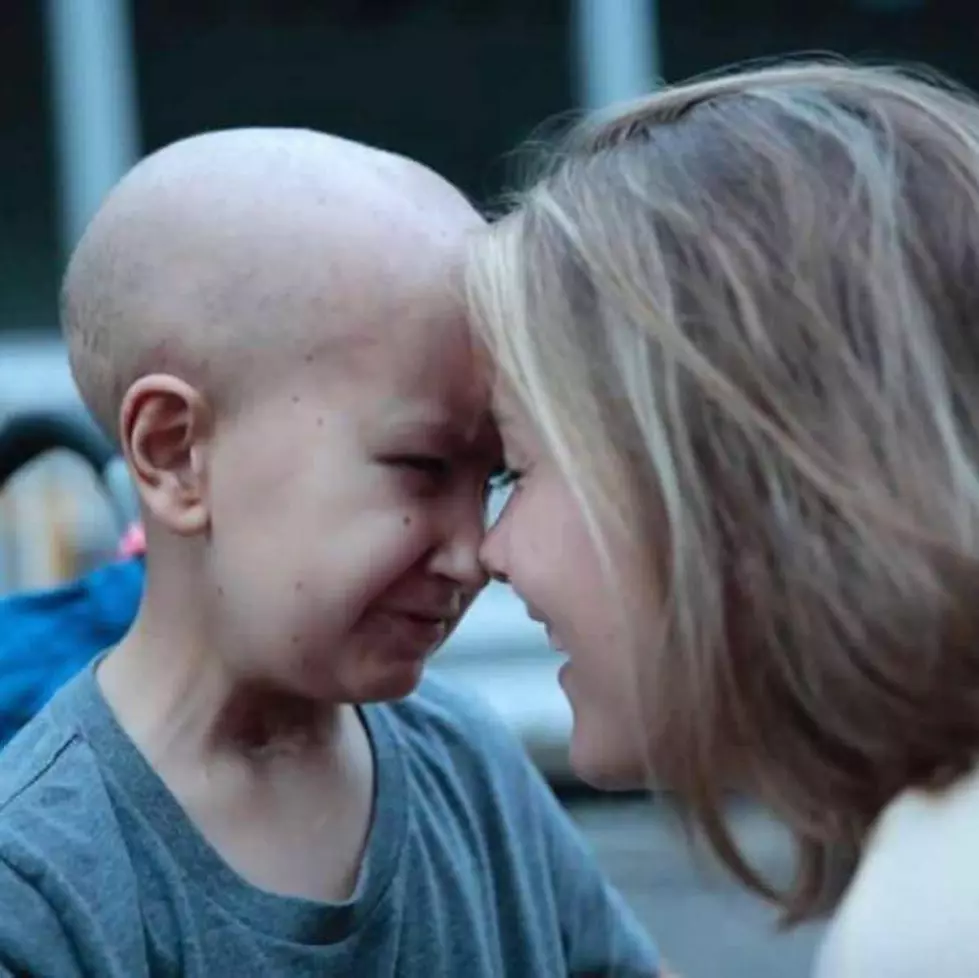 Ithaca Family Blessed to Have Nine More Years With Son Thanks to St Jude
Photo Credit - Ian Hayward
"When you hear the words your child has cancer, it's devastating. What do you do?" For Ian Hayward of Ithaca, you take your son Colin to the one place that may be able to help - St Jude Children's Research Hospital.
Colin was a normal kid until his second birthday. "Instead of celebrating his birthday we ended up in the emergency room because we noticed he couldn't move," says Ian. That's where the Hayward's received the news no parent wants to hear; your child has a tumor. "It was wrapping around his brain stem, threatening his life and doctors had to operate."
Travel to St Jude
Doctors were able to remove enough of the tumor to buy more time but that time was running out. "By August Colin had another tumor and we were told he wouldn't survive."
That's when the Hayward family traveled from Ithaca, New York to Memphis, Tennessee. "We arrived at St Jude with no hope." But hope is what St Jude Children's Research Hospital gives so many families. After treatment and lots of TLC from everyone at the hospital, Colin turned a corner. "He not only pulled through a third brain surgery but he began to walk, talk, eat. He even started school after coming home the following year. It was nothing short of miraculous."
5 Years Cancer Free
For 5 years Colin was cancer-free, enjoying life to the fullest and leaving a lasting impression on everyone he met. But in 2015 Colin relapsed and spent his final days in Koala Care at St Jude, a place that makes the life of a child facing a terminal illness, the best possible life. "If that life is 10 days, they want to make it the best damn ten days they can."
Colin passed peacefully on St Patrick's Day, March 17, 2017, surrounded by his family.
St Jude Gives Time
Even though St Jude couldn't save Colin, Ian says he'll always support the hospital and their mission, because they gave his family something no one else could. Time. "It's hard to put a dollar value on a life and time spent. St Jude gave me 9 more precious years with my son. How do you quantify that? As sick as Colin was, they were able to help him in a way where most of his life was miraculous."
Never Give Up
Colin may be gone but he left behind one very important message Ian carries with him every day. "Not to give up. Don't give up on yourself and don't give up on helping others. It's hard sometimes, but I try and keep that in mind every day."
The days for Ian now are filled with helping St Jude any way he can. "If I can give another family another day, then it's worth it. St Jude strives to help so many kids. How can you not get behind a place like that."
Partner in Hope
St Jude not only helps save kids. They do it without the families ever seeing a bill. Not for treatment, housing, lodging, airfare, or anything else they may need. Because they believe all parents should have to worry about is their child. And it's possible because of the millions of people around the world who give to St Jude. "When you make that donation you are making a difference in the life of a child like my son. You're sponsoring the life of a child who otherwise wouldn't have a chance. I don't know anything more noble."
Join the movement and become a Partner in Hope during our Country Cares Radiothon, presented by Drain Masters. Just $19 can help save more lives and one day make sure no child dies in the dawn of light.
Become a Partner in Hope by calling the Express Employment Hotline at 800-995-5257 or by donating online at St Jude.
Thank You Gifts
To thank you for supporting St Jude Children's Research Hospital and becoming a Partner in Hope with Care Net of Central New York, you'll have the honor of joining the country community with a 'This Shirt Saves Live ' t-shirt and your choice of tickets to see either the Harlem Globetrotters February 15 or FrogFest. A few Partners in Hope will get tickets to see Old Dominion in Albany, Luke Bryan, or Chris Stapleton in Syracuse.
Meet the Patients of St Jude Your Donation Helps Save
Meet the patients of St Jude Children's Research Hospital that your monthly Partner in Hope donations helps save.
Country Stars Put on St. Jude's 'Love Music, Stop Cancer' Tees
Kane Brown, Gabby Barrett, Carrie Underwood and more stars show off their 'Love Music, Stop Cancer' shirts to support St. Jude Children's Research Hospital.