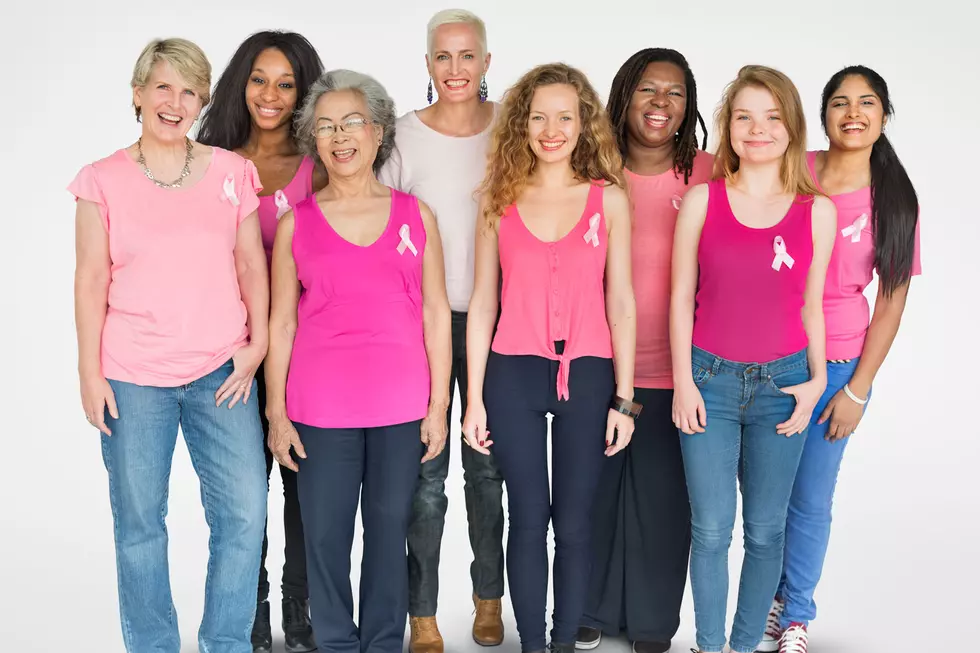 Honoring Central New Yorkers Affected by Breast Cancer
Getty Images
October is Breast Cancer Awareness month and we want to honor the survivors and remember those who lost their battle.
Do know someone who's battled this disease? Tell us your breast cancer battle story and we'll share it too. Together we can raise awareness.
Breast Cancer Awareness month is also an opportunity to remind women to be breast aware for earlier detection. Self breast exams are recommended monthly.  Mammograms are recommended for women over the age of 40.  Education can empower women to take charge of their own breast health.
Email your breast cancer battle stories to polly@bigfrog104.com and we'll highlight each story during Breast Cancer Awareness month on Big Frog 104.
Read more:
---