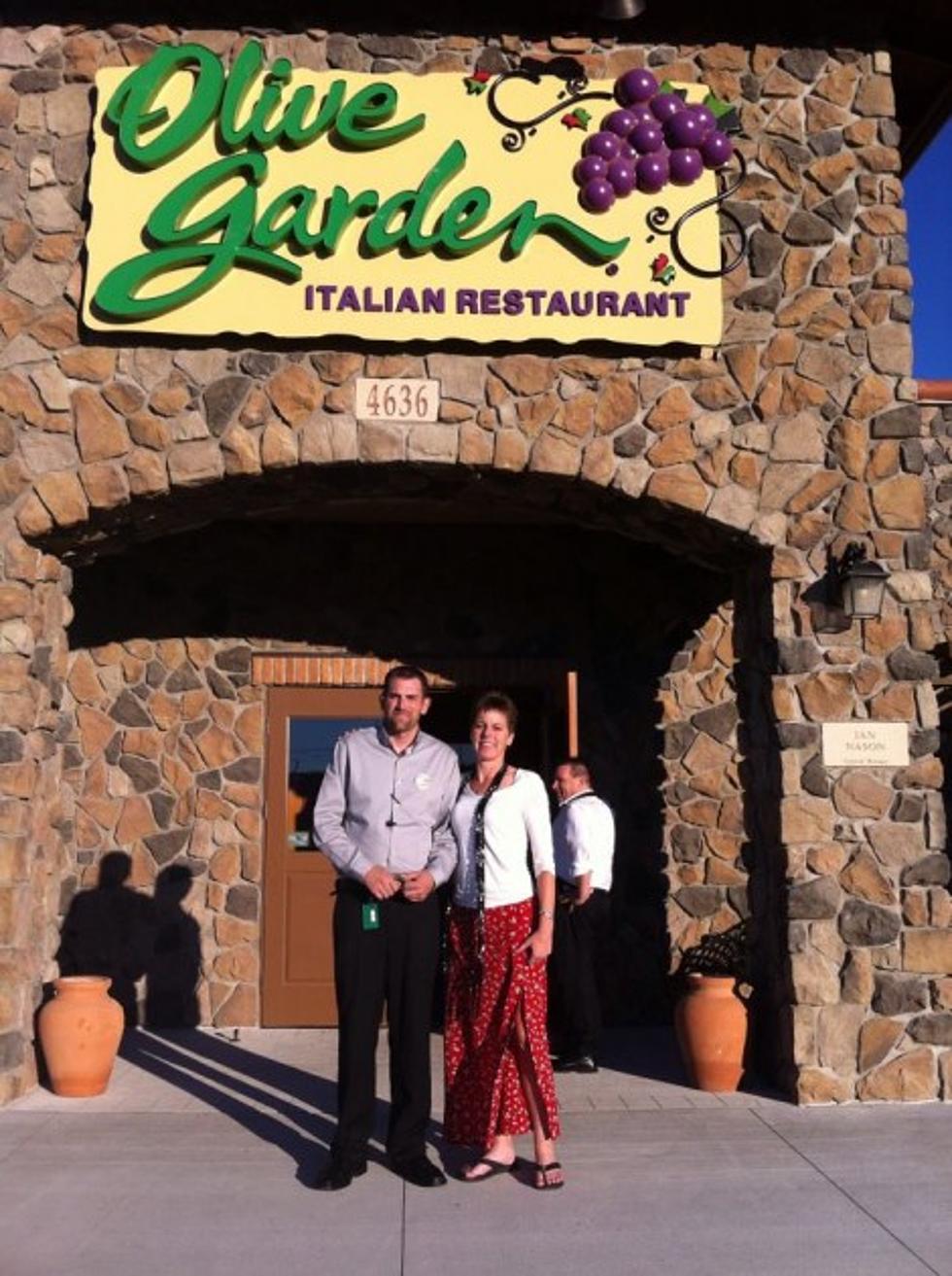 New Hartford Olive Garden Opens Today With Car Side Pick Up
TSM
Today is the day!  The New Hartford Olive Garden on Commercial Drive is officially open for lunch today.
We were lucky enough to enjoy dinner Saturday during their 'Friends & Family' event and OH MY!  Not only is the restaurant beautiful, the food is to die for.  From the calamari appetizer and salad and bread-sticks to the seafood fettuccine Alfredo.  And all the money from raised during the evening went to local charities.
The newest Italian restaurant will likely be busy for the first few weeks, but you don't have to wait to try their menu.  With their car side to go option, you can call in your order ahead of time and pick it up.  Just park by the car side pickup signs and a sensor will let the staff know you've arrived so they can bring it right out to you. The number you need to know is (315) 736-2005. You can even fax in your order at (315) 736-2753 and everything on the regular menu is available for take out.
A protected wetland is what caused the long awaited opening.  The company spent hundreds of thousands of dollars to help protect the wildlife.  General Manger Ian Nason told me 'All the runoff from the property now goes through a sand filter and comes through the other side as clean drinking water for the wildlife.'
In addition to helping local charities during Saturday's event and protecting the wildlife, the Olive Garden also provided a number of local jobs. It takes 200 people to make the restaurant run.
The wait was so worth it.  I have a feeling Ian will be seeing a lot of me.  If not inside the restaurant, outside at the car side to go.
America's Got Talent is coming to town. Acts from the hit summer show will perform in the Turning Stone showroom, including the Season 8 winner. I wonder if Utica illusionist Leon Etienne and Romy Low will represent Central New York and wow the audience with his magic.