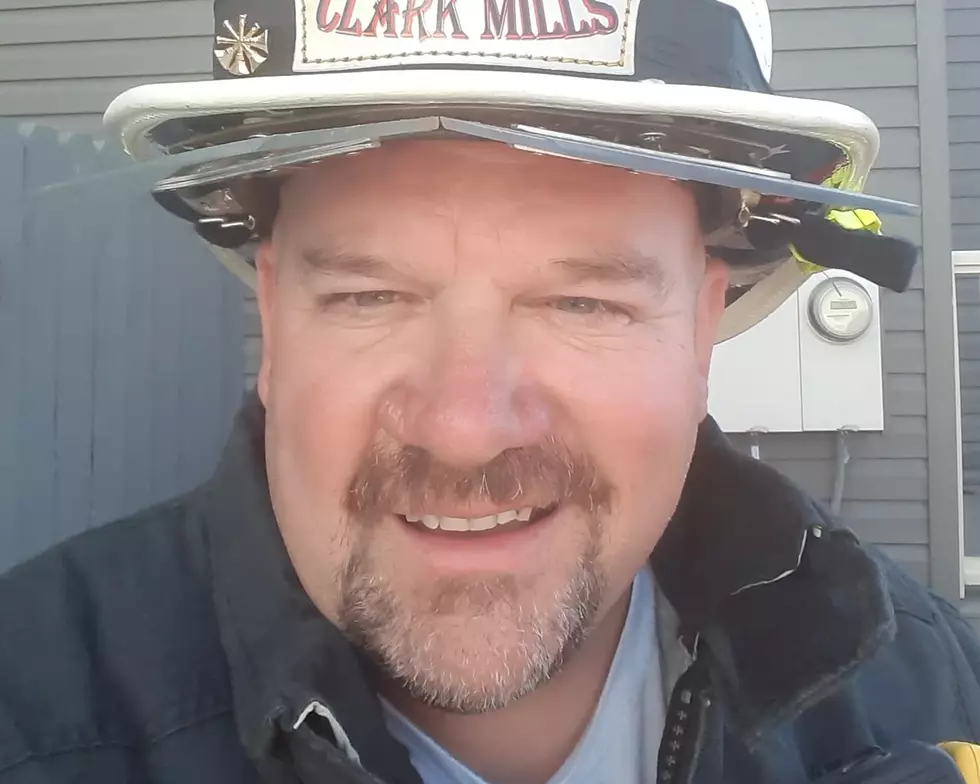 Clark Mills Fireman Has Been on the Job For More Than 35 Years
TSM
If you work as a volunteer fireman and have a part-time job involving battling blazes on a large scale, I'd say your're committed to keeping the community safe. This week, our First Responder Friday Series salutes a man who does just that and more, Richard Ouimette.
Richard Ouimette serves as Assistant Chief with the Clark Mills Fire Department. He's been there for 33 years starting as an interior firefighter, lower line officer, commissioner and now in his current role.  His career actually began in 1983 with the Whitesboro Fire Department as an interior firefighter, the most dangerous of all positions, fighting fires from inside the structure.
Assistant Chief Ouimette also serves as a Deputy Fire Coordinator with Oneida County. In the role, he helps direct fire fighting when multiple departments are involved in a large fire. This morning (6/26) is the perfect example as six departments battled a blaze in Verona at 3 a.m.
Assistant Chief, Richard Ouimette, we thank you for running toward danger when most of us would be running away. Thanks for all you do and for doing it for more than 35 years.
Enter your number to get our free mobile app
---
Do you know a first responder that deserves to be recognized? Tell us about someone who should be honored in central New York - a firefighter, police officer, EMT, forest ranger, paramedic, DEC officers, military, rescuers or any other person first on the scene.
Include their name, a picture and why they should be recognized during 'First Responder Friday,' presented by Martin, Harding & Mazzotti.
We'll honor one first responder every Friday and as a way to say thank you, we'll give them a bundt cake from Nothing Bundt Cakes.
About The Sponsor
READ MORE: 25 Companies You Might Not Know Are Owned by Disney