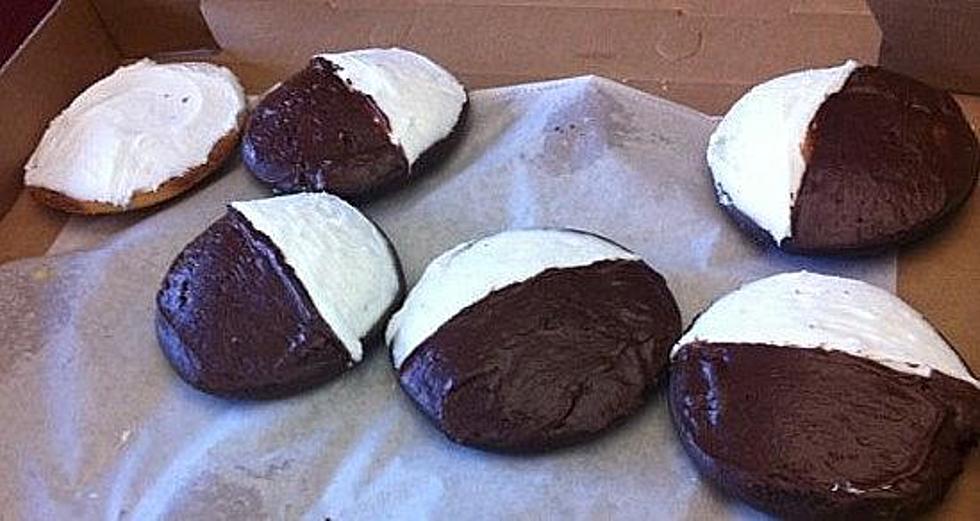 Your Move Holland Farms: NYC Bakery Makes 'Half Moon' Doughnut
TSM
Okay so in New York City they call it a 'black and white' doughnut(or cookie) but here in CNY we know what it really is. It's a Half Moon.
The Doughnut Plant is a NYC bakery that has been putting the doughnut spin on the Half Moon cookie since 2016, and we think it's time to bring this new idea home to Central New York.
Not only is the doughnut frosted with vanilla and chocolate frosting, the Willy Wonkas at The Doughnut Plant have even figured out a way to make the doughnut itself half chocolate and half vanilla underneath the frosting!
Now that we've seen the possibilities, it's time to get our CNY bakeries (looking at you Holland Farms and Hemstroughts) moving on this awesome idea.
Who wouldn't want to combine Half Moons and doughnuts?
BONUS VIDEO