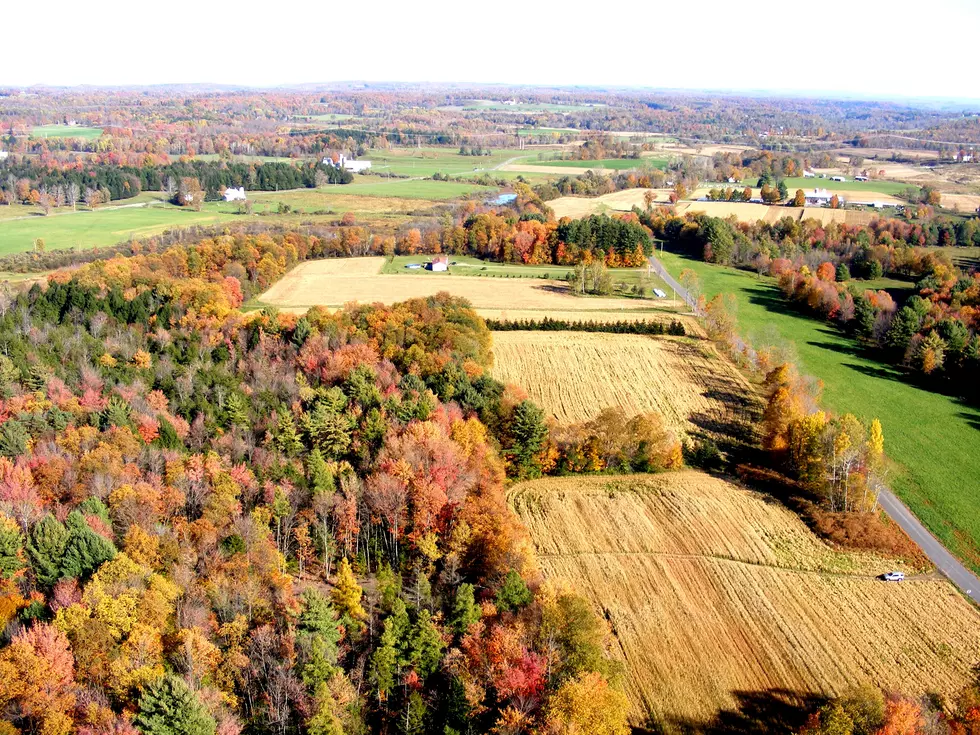 11 Reasons To NEVER Move To Central New York
Anne Waters
There's too much to do, its way too easy to make friends, you'll probably gain weight from all the amazing homemade food, and the views are overwhelming. Why would you want to live here when you could stay in a big city and stare at traffic and concrete all the time?
Here are a handful of reasons NOT to move to our beautiful area.
1. The Adirondacks
The mountains, not the chairs. If you hate hiking, camping, hunting, paddling or exploring nature, you won't enjoy everything the Adirondack Mountains has to offer. That crisp clean mountain air is too much when you're used to smog.
---
 2. New York State Fair
One of the top fairs in the country, and the oldest is the Great New York State Fair. If you're not into rides, fair food, entertainment and free concerts all at an affordable price for the whole family, this fair isn't for you.
---
 3. Water
New York is filled with lakes and rivers, great for kayaking, canoeing, boating and fishing. Not a great option for indoor type people. After all, one of our lakes is even green. Who wants to see that?
---
4. Turning Stone Resort Casino
Who would want a world class resort casino just down the road where you can gamble, eat amazing food, watch high caliber entertainment and party at several nightclubs all in one place? Way too convenient.
---
5. Open Space
There's too many places to lie back and see fireflies and stars at night. If you're more of a city person who hasn't even heard of a firefly, you wont enjoy the open space upstate New York has to offer. You're closest neighbor in some places could be miles away. That'll make it hard to complain about them. Darn.
---
 6. Fall Color
You wont find a better place to see the leaves change colors than in New York State. Why would you want to wake up to gorgeous scenery in the fall, when you could just stay in a city and look at huge sterile grey buildings?
---
 7. The Food
If you're more of a fast food type person, you won't enjoy all the local flavors we have to offer including Chicken Riggies, Greens, Tomato Pie, Half Moons and the best pizza in the world. Why sit in an authentic Italian restaurant and eat real food when fast food joints now offer chicken parm sandwiches?
---
 8. The Beer
Central New York has way too many local craft breweries to choose from. Places like Woodland Farm Brewery, Brewery Ommegang and the F.X. Matt Brewery offer just far too many options. And every Thursday in the Summer you can enjoy Saranac Thursday with beer and bands. Who would want to live in such a place?
---
 9. Baseball Hall of Fame
If you're not a fan of America's favorite pastime, you surely won't enjoy touring the Baseball Hall of Fame in Cooperstown where the sports greats are in town once a year for induction into the Hall. After all, who even likes sports or superstar athletes?
---
10. The Boilermaker 15k Road Race
We're positive you wouldn't like the Boilermaker or Boilermaker Weekend. Some of the best distance runners make their way to Utica every year bringing the world spotlight to the area. And the community coming out in droves to support the race and the runners for an entire weekend of parties and activities? Who would want to be a part of that? Only 90% of Central New Yorkers, that's who.
---
 11. Community Pride and Support
If you like to be left alone and not be part of a supportive community, Central New York is surely not for you. With events like the Heart Radiothon and America's Greatest Heart Run & Walk, we have the tedious task of coming together and raising millions of dollars for Heart Disease research and prevention. Oh and when a community is in need after once-in-a-century flooding, yeah we all pitch in to help get them back on their feet. Who would want to live in such a giving, caring, supportive place?
---
Now that you know all the terrible attractions, events and food we have to deal with, hopefully you'll take our advice and stay away so we can have it all to ourselves!
Excuse us while we take our winnings from the Turning Stone to a local brewery to watch a famous band up close in a beautiful natural setting.
---
BONUS VIDEO