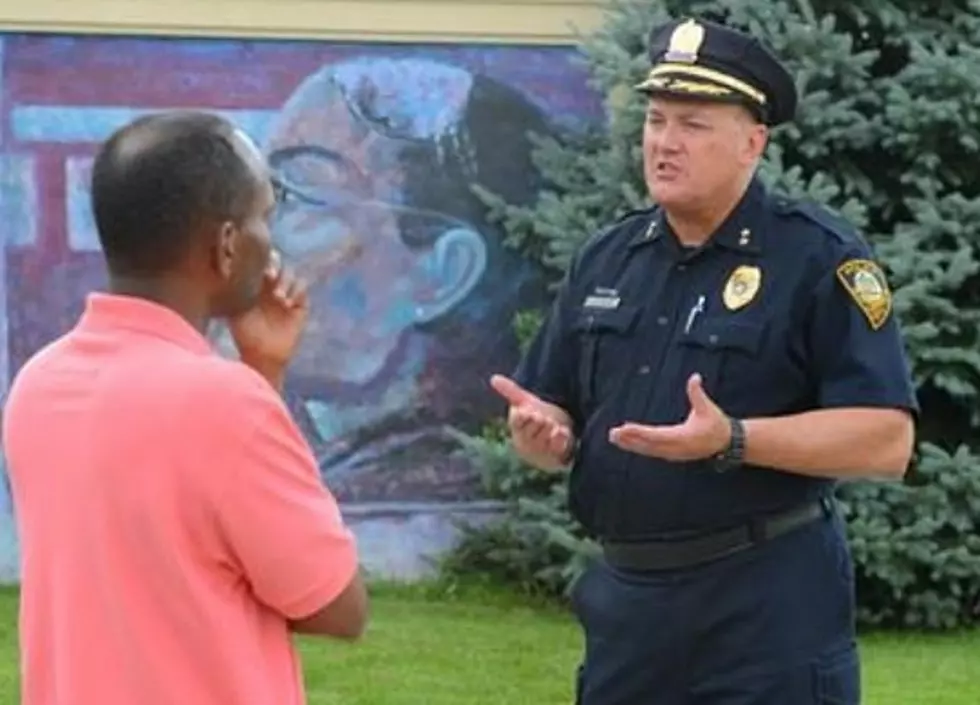 Three Generations of William's Have Served the Utica Police Department
Listener submitted
Anyone who has worked in the same field for more than 30 years, must love what they do. And it's safe to say our First Responder Friday Salutes goes to a man who enjoys police work, Utica Police Chief Mark Williams.
Chief Williams has been a member of the department for 32 years, serving in his current role for about 10 of those years. The Williams' family has a thing for "protecting and serving," dating back to 1939.  Uncle John G. Williams started the family down a career in law enforcement. In 1951 William O. Williams joined the force too. Currently in addition to Chief Williams, the family has his brother serving too, Bill Williams. Now that's a family tradition.
Upon being named Chief, Mark Williams made his priority to make the department more transparent and to go the extra mile in helping the citizens of Utica and building community trust. Within the department he has maintained an "open door" policy with fellow officers. Most of those within the department would agree as well as members of the news media, he is "one class act."
Chief Williams, and members of the Williams' family thank you for keeping us safe and the many years of service to the community.
Enter your number to get our free mobile app
---
Do you know a first responder that deserves to be recognized? Tell us about someone who should be honored in central New York - a firefighter, police officer, EMT, forest ranger, paramedic, DEC officers, military, rescuers or any other person first on the scene.
Include their name, a picture and why they should be recognized during 'First Responder Friday,' presented by Martin, Harding & Mazzotti.
We'll honor one first responder every Friday and as a way to say thank you, we'll give them a bundt cake from Nothing Bundt Cakes.
About The Sponsor
READ MORE: 25 Companies You Might Not Know Are Owned by Disney