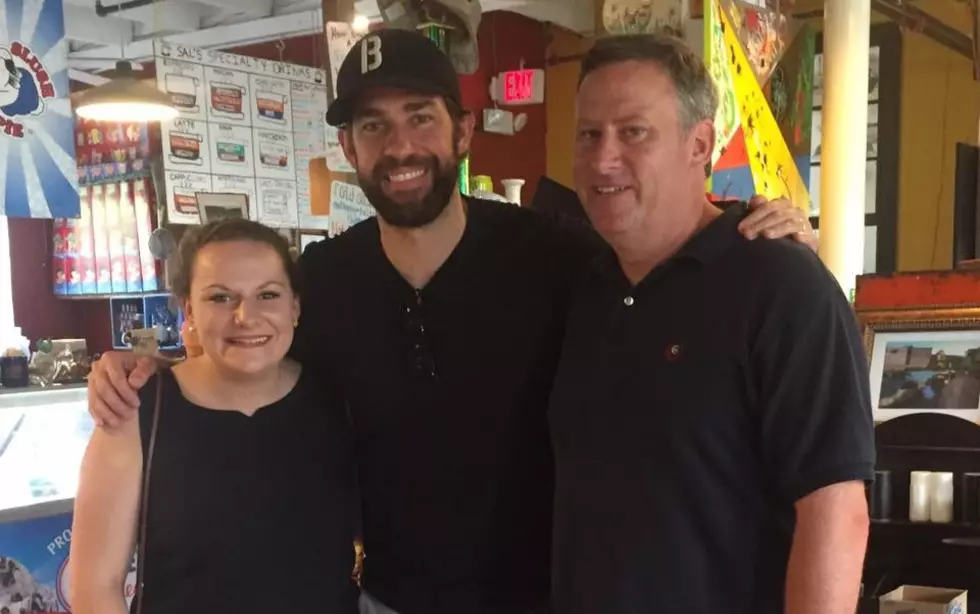 The Office Star John Krasinski in Little Falls for Movie
Photo Credit - Mark Blask
Hollywood is coming to Little Falls. John Krasinski, who stars in the hit TV show 'The Office,' was in town to scout out the area.
Little Falls Mayor Mark Blask spent the day with Krasinski and a crew from Paramount who are looking to shoot some scenes for an upcoming movie. "They walked up and down Main Street and spent some time in a few stores and had high praise for how beautiful the city is," Mayor Blask wrote on Facebook.
In the movie, called 'A Quiet Place,' Krasinski will costar with his real life wife Emily Blunt, according to Variety.
The film will be produced by Michael Bay, the man behind all the Transformer movies, Pearl Harbor, The Rock, Friday the 13th, The Purge and Armegeddon to name a few.
Blask says the earliest they would shoot would be October.
---
BONUS VIDEO