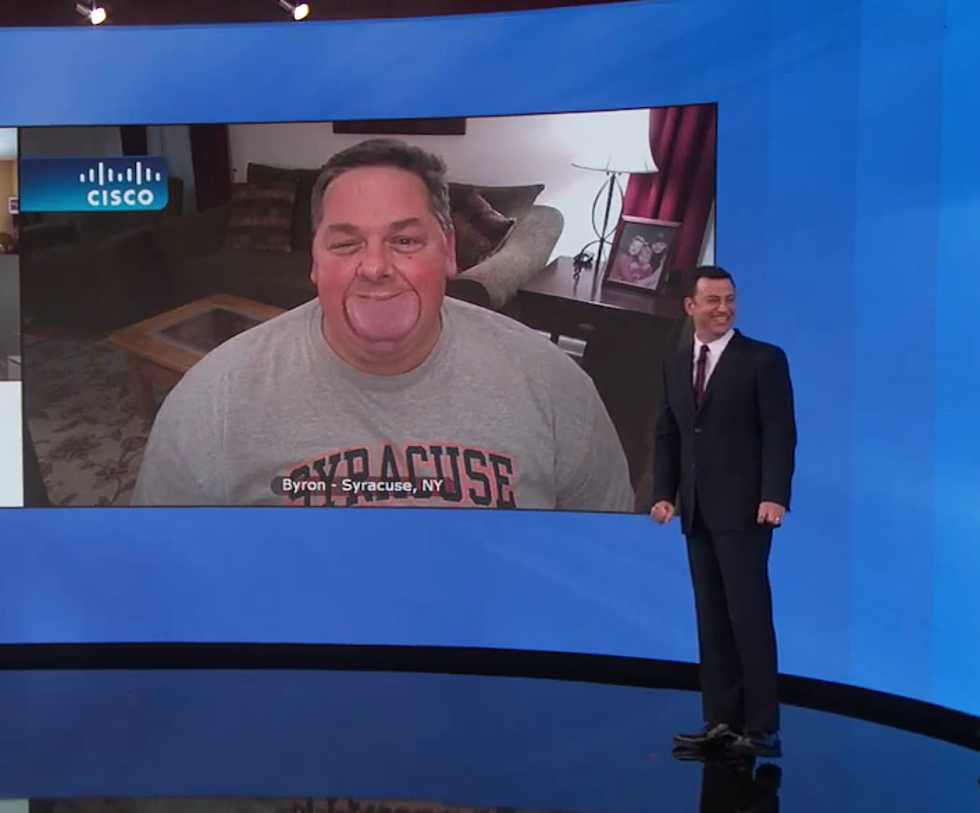 Syracuse Family Shows Off Their Widest Tongues on Jimmy Kimmel [VIDEO]
YouTube via Jimmy Kimmel live
To celebrate Cinco de Mayo, Kimmel barged into viewers homes to play a grownup version of show & tell. After the Schlenker's showed off their tongues, Kimmel wanted to know, "how long does it take you to eat an ice cream cone?"
"About six seconds," Byron jokes.
Schlenker's tongue measured 8.3 cm at the time of his record, but it's now 8.6 cm "from sticking it out so much, it stretches like any other muscle. It's actually the only muscle I'm working out." Emily's measures 7.33 centimeters.
TRENDING: Byron Schlenker In Studio
Stay Connected