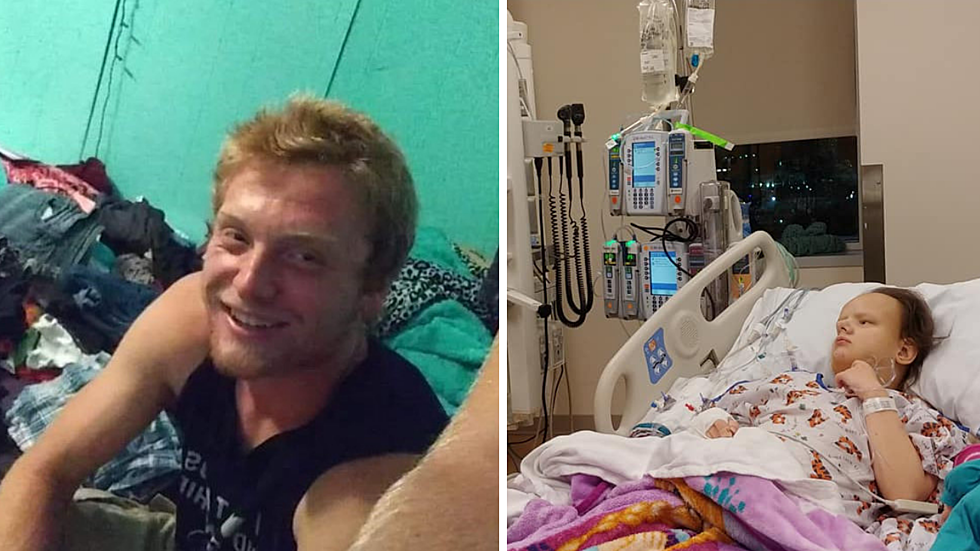 One Mother's Tragedy is Another Mother's Miracle as Dying Son Gives Gift of Life
Photo Credit - Tara Shanahan/Amy Grenier
One mother's tragedy is another mother's miracle, as a dying son gives the gift of life to a daughter who's been praying for a miracle for more than a year.
Addison Snyder of Canastota suffered irreversible brain damage after being hit by a truck on Erie Boulevard in Rome. His mother Tara Shanahan had to make the decision no parent should have to make...letting him go. But Addison's spirit will live on through organ donations.
One of those organs is a much needed kidney Alissa Grenier has been praying for, for over a year. The girl, who just turned 19, was in end stage renal failure before getting the call she's been waiting for. "We got the call Wednesday, January 30 and Alissa went in for surgery that night," says her mom Amy Grenier who feels blessed Snyder chose to be an organ donor. "From every thing I have heard, he sounded like such an amazing kid. It's such a loss, yet I am so grateful."
As one family grieves a tragic loss, another celebrates a new life. Alissa is recovering and mom says despite her pain, she's still smiling. "I'm so overwhelmed with emotions; exhaustion, amazement and sadness over a life taken too soon."
A GoFundMe campaign has been set up for Addison Snyder's memorial. "We really need to give him a wonderful memorial and burial, a beautiful headstone where everyone can mourn, where we can remember," says Addison's mom Tara Shanahan. "It means the most to me to send him to Heaven in the most meaningful way possible."
No parent should have to go through the unimaginable pain of having to bury a child, but Snyder's last selfless wish breathes life into so many others. "Nobody ever really knows why horrible things like this happen," says Tara. "I could ponder this the rest of my life, but knowing what he has done for Alissa, and is still doing for others, gives this tragedy a tiny bit of meaning. He always has and will continue to be in my heart."