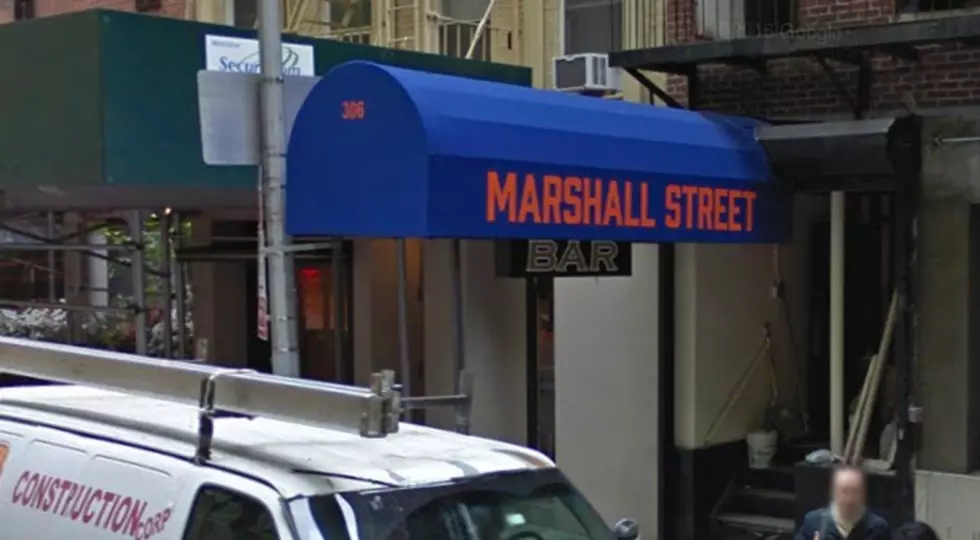 Marshall Street South: NYC Bar Caters To Syracuse Alums
Google Street View
New York City has no shortage of themed bars and clubs, but the City's newest Syracuse-themed bar is already a big hit with Orange Alumni.
Since you can find more Syracuse University graduates there than in any other city, it seems like a no-brainer to create a bar that evokes feelings of being back on the SU campus.
"We didn't want to open a fancy high-end sports bar and call it a Syracuse bar," Cafiero told The Daily Orange, "because that's not the kind of bar you go to when you're up in Syracuse."
Rog Gerola and Jimmy Cafiero opened 'Marshall Street' bar back in September to rave reviews.
To their surprise, the bar was even packed for the SU vs. Clemson game where the now National Champion Tigers handed the Orange a 54-0 defeat.
The bar is decorated with all things Syracuse and has a sound system designed to make patrons feel like they're back at the Carrier Dome watching a live game.
Marshall Street's signature is their Atomic Wings of course. They have room for 140 people and feature pool tables, ski-ball and a free throw shooting game.
They are even in talks with the Big Apple Orange - the NYC SU Alumni Club to become an affiliate bar.
"I think that you can't have too many Syracuse bars," Baer said. "It's great whenever you see the blue and orange hanging outside. It's another place that alumni can get together and feel connected with the university, and that's always a good thing."
So the next time you find yourself in New York City feeling nostalgic for Syracuse, stop into the Marshall Street bar and slip back home.
---
BONUS VIDEO: Luke Austin's Easy Super Bowl Snacks