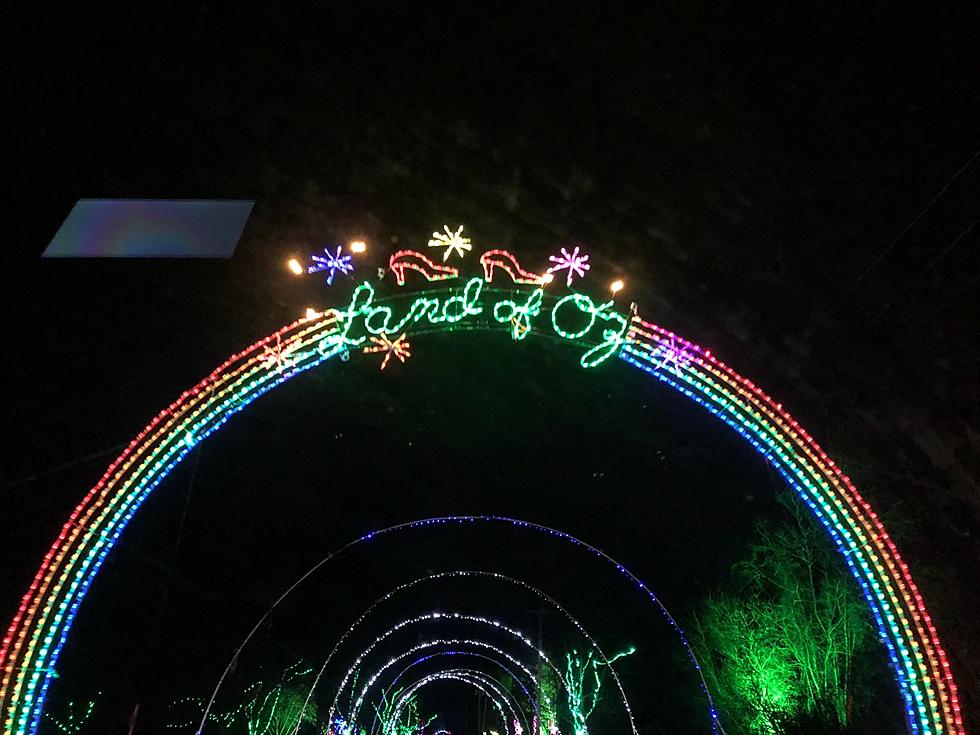 Lights on the Lake Returns for 31st Year With a Few COVID Changes
TSM - Kari Jakobsen
The lights will still shine on the lake this holiday season in central New York.
The coronavirus pandemic can't stop at 31 year tradition, but it will change it up a bit. Lights on the Lake will be COVID-19 friendly this year.
The two mile long drive-thru show at Onondaga Lake Park in Liverpool will run November 16th to January 10th from 5pm-10pm. A limited number of tickets must be purchased online in advance for a specific day. There will be no ticket purchases or cash exchanges at the ticket booth.
The annual walk won't be held this year due to state guidelines and the dog walk has become a doggy drive thru on Tuesday, November 17th. Tickets are $5 and all proceeds with benefit HumaneCNY.
You can also enjoy the Lights on the Lake Monday, November 16th for $5 with proceeds going directly to local charities.
Wednesday November 18th is Salute the Troops. All members of the military will drive through for free.
Admission to Lights on the Lake is $6 per car Mondays and Tuesdays, $10 on Wednesdays and Thursdays and $20 on Friday through Sunday.
For the first time, you can be part of the show this year by purchasing a light sabers for $5. They must be purchased at the same time you buy your tickets.
"We're happy we're able to hold this event in a safe way during the pandemic. It offers some hope," Onondaga County Executive Ryan McMahon II said in a press conference.
---
CHECK IT OUT: 10 Items Might Be in Short Supply This Winter