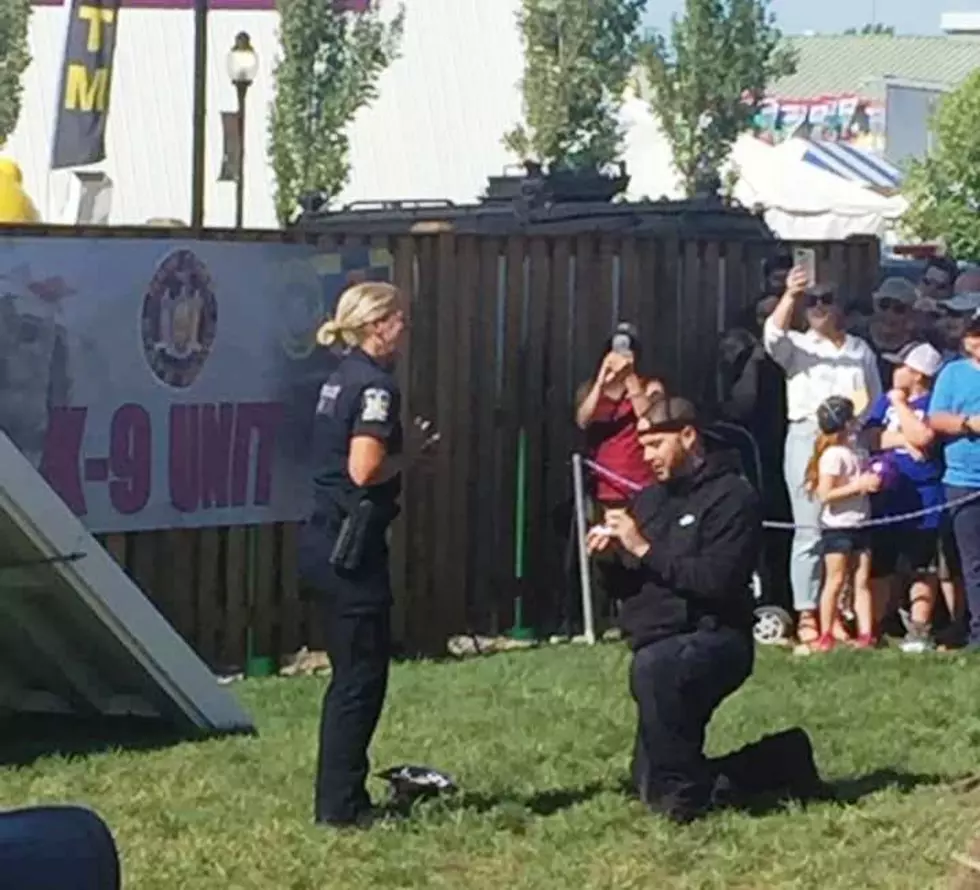 K9 Demonstration Turns Into Wedding Proposal at NY State Fair
Photo Credit - New York State Police
The New York State Fair set more attendance records on the final day, but 2 people are getting the majority of the attention. Check out this video of a K-9 demonstration turns into a wedding proposal.
The story first reported by Spectrum News begins with the usual police K-9 show. After State Trooper, Kylie Black's dog Rudd takes down the robber, she gets the real surprise. The would-be-outlaw turns out to be her boyfriend, Jake Bell who then drops to one knee.
Bell said he been thinking about popping the question at the K-9 Show since last year.  Read the entire story on Spectrum's website.