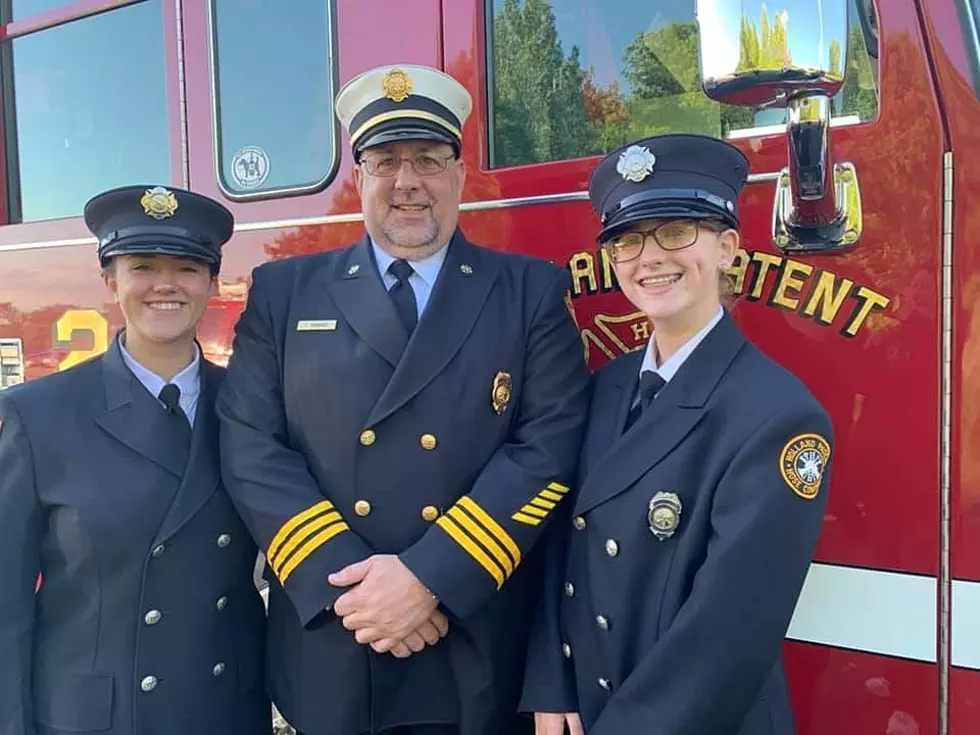 First Responder Friday – Thomas Howard Holland Patent Fire Department
listener submitted
Every Friday we honor the people who help us during our darkest times, often running toward danger when most of us would be going the other direction. This week we send the First Responder Friday salute to Thomas Howard  who holds roles with several agencies in CNY.
Tom has been volunteering as a fireman for 28 years, became an EMT at the age of 23 and became a paramedic in 2009. Currently, Toho as his friends call him, serves as the 1st Assistant Chief of the Holland Patent Hose Company, Vice President of STaR Ambulance and a Paramedic/Supervisor with Edwards Ambulance.
And if serving in all those roles wasn't enough he teaches too. Thomas is an American Heart Association CPR/First Aid Instructor and a HSI CPR, First Aid, ACLS/PALS Instructor. He along with one of his daughters also founded a CPR program in Holland Patent Central Schools. The program teaches students in grades 5, 7, 9 and 11 how to properly administer the life-saving technique.
Proving what a great example Thomas has set, all five of his children, Jourdan, Emmalee, Camrynn, Delanie and TJ nominated him as our First Responder for the week. He has also inspired two of his daughters to become Firefighter/EMTS.
Tom, thanks for your service and all you do. Not only putting your life on the line to help us in our time of need, but sharing your skills and wisdom with others.
Enter your number to get our free mobile app
---
Do you know a first responder that deserves to be recognized? Tell us about someone who should be honored in central New York - a firefighter, police officer, EMT, forest ranger, paramedic, DEC officers, military, rescuers or any other person first on the scene.
Include their name, a picture and why they should be recognized during 'First Responder Friday,' presented by Martin, Harding & Mazzotti.
We'll honor one first responder every Friday and as a way to say thank you, we'll give them a bundt cake from Nothing Bundt Cakes.
About The Sponsor
READ MORE: 25 Companies You Might Not Know Are Owned by Disney