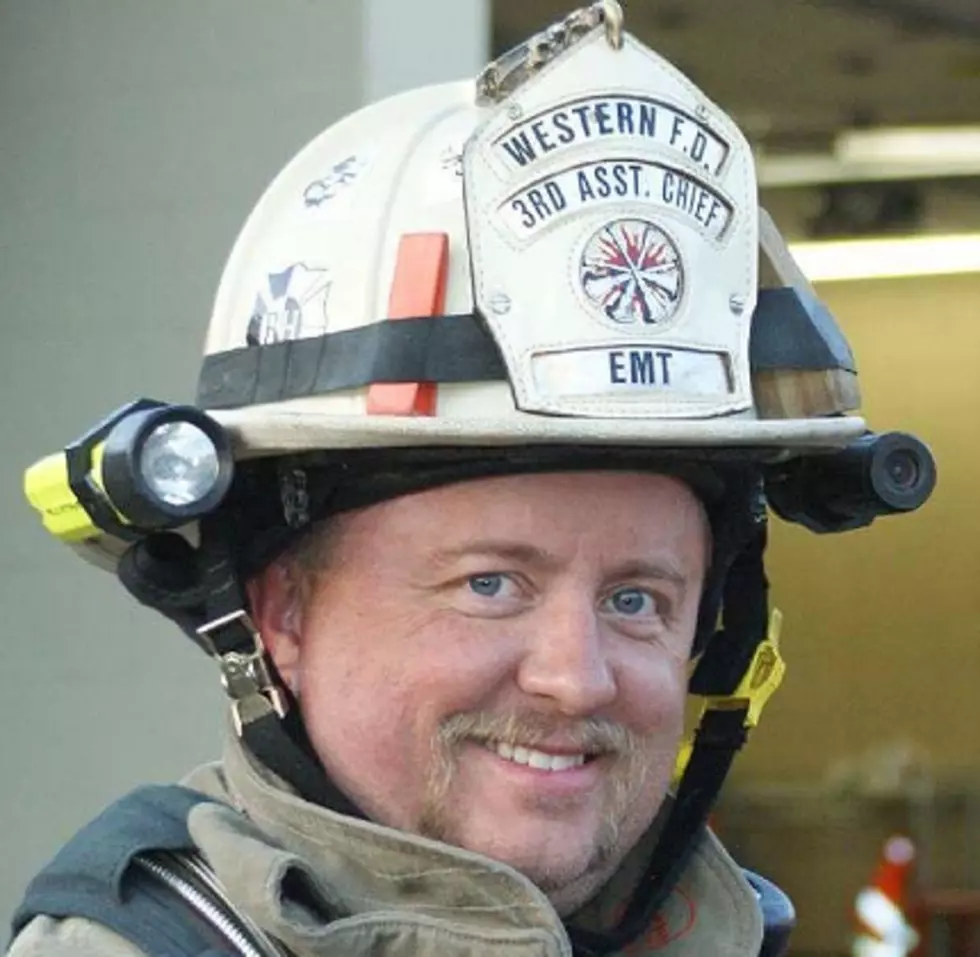 First Responder Friday Salutes Peter Grocholski of Westernville
Every Friday we honor the people who help us during our darkest times, often running toward danger when most of us would be going the other direction. This week we send the First Responder Friday salute to Peter Grocholski with the Western Volunteer Fire Department.
Peter has been fighting fires since he was 18 years old and is a 3rd generation volunteer with the Western Volunteer Fire Department, currently serving as an Assistant Chief. But that is just the tip of the iceberg when it comes his service.
Peter is also a New York State homeland security fire fighter, responding to many disasters, fires, water rescues and drone call missions. Like many First Responders, he has also been involved in many missions to New York City to assist with COVID-19 hotspots.
More than just a "doer," Peter teaches and instructs as well. Working with responders in Oriskany at the swift water facility. He's also employed by NYSDHS and trains other first responders.
Peter, thanks for what you do putting yourself at risk to save others at their weakest moments. We salute you for taking training classes on your own time to learn even more and then share your knowledge with others. Lord knows in these times we need all the hands we can get.
Enter your number to get our free mobile app
---
Do you know a first responder that deserves to be recognized? Tell us about someone who should be honored in central New York - a firefighter, police officer, EMT, forest ranger, paramedic, DEC officers, military, rescuers or any other person first on the scene.
Include their name, a picture and why they should be recognized during 'First Responder Friday,' presented by Martin, Harding & Mazzotti.
We'll honor one first responder every Friday and as a way to say thank you, we'll give them a bundt cake from Nothing Bundt Cakes.
About The Sponsor
READ MORE: 25 Companies You Might Not Know Are Owned by Disney