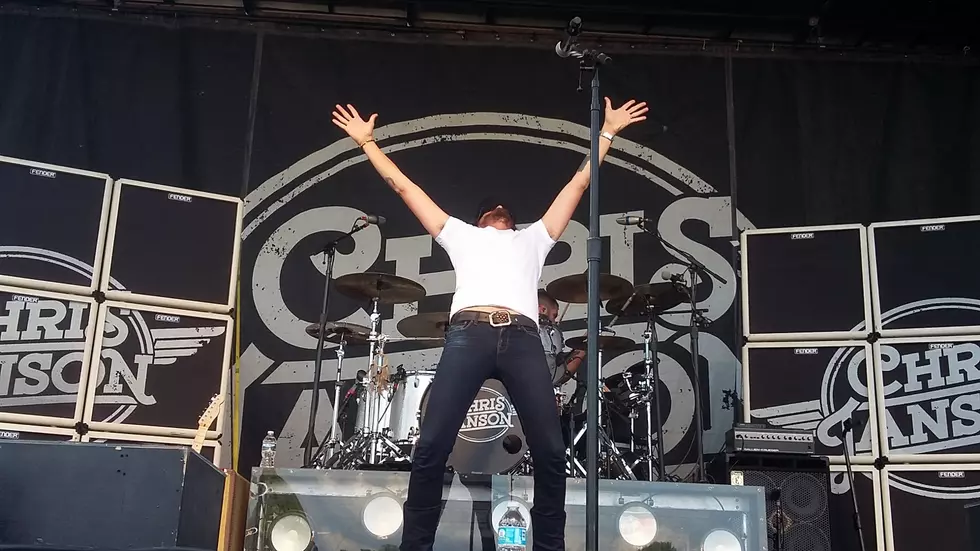 Chris Janson Puts on Best FrogFest Yet [PHOTOS + VIDEO]
TSM
We predicted Chris Janson would put on the best FrogFest yet and we weren't wrong. Thousands of fans sang along to his hits; "Buy Me a Boat," "Holding Her" and "Fix a Drink" while he ran all over the stage Saturday, June 10th at the Utica Rome Speedway.
Janson felt the love from the crowd and the feeling was mutual. He tweeted his love for all the FrogFest fans.
Performing and writing songs aren't the only talents Janson has. His drum solo had the crowd in a frenzy.
And check out his killer harmonica skills....
Before the show Janson met with fans and even took time to sign a few things, including an Adirondack chair for our station that showed his sense of humor. "Get off your ass! Love Chris Janson," he wrote. He must know some of our staff.
If the music, drum solo and harmonica weren't enough, Janson even thanked the military after meeting a future marine. "I met some young kids earlier who said 'nice to meet you." I said 'nice to meet you. I like your marine shirt.' He said 'I'm fixing to be a marine.' I said "thank you for your service.'"
Thank you for making FrogFest a success. And thanks to all the sponsors for making it possible, including White's Farm Supply, Toyota and Bud Light. It's going to be tough to top that for our 30th anniversary next year.
---
BONUS VIDEO