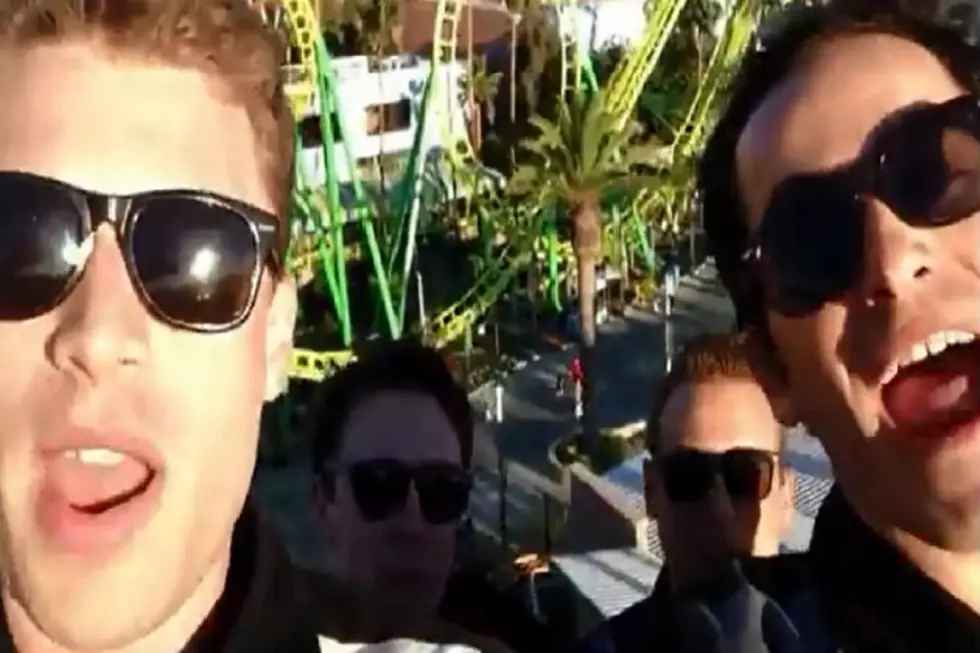 A-Capella Singers Try Harmonizing on Roller Coaster [VIDEO]
YouTube
If you have ever been on a roller coaster you know it 's hard enough trying to talk much less sing. A Southern California a-capella group, the Moon Rays, recently gave it a go on the Six Flags Magic Mountain Full Throttle. How'd they do? Judge for yourself!

Actually, not too bad, better than I thought they would do.
Is 13-year-old Rion Paige the next Carrie Underwood ? Simon Cowell thinks so, after she blew everyone away at her 'X-Factor ' audition during the season premiere. Rion (pronounced Ryan) was born with athrogryposis multiplex congenita , a rare joint condition that affects her hands. She's almost permanently blind in her right eye.