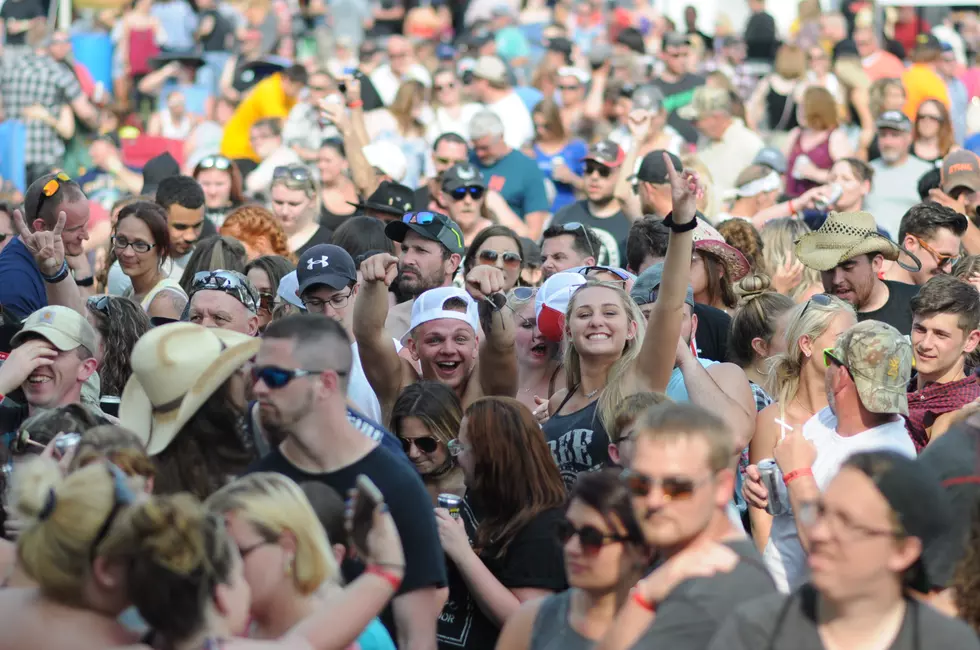 When Does Your Favorite Band Play at FrogFest 32? Stage Times and Set Lengths for the Day
TSM
While we think all the acts at FrogFest 32 are can't miss performances, is there one that stands out above the rest for you? Here are the stage times and set lengths for all eight acts playing so you can plan out those beverage and food runs plus bathroom breaks.
FrogFest 32 presented by Curtis Lumber
September 18, 2021
Herkimer County Fairgrounds Frankfort, NY
Gates Open 11:30
12:00 Introductions and National Anthem
12:15 – 12:45 Joe VanDresar and Kickin' It
1:00 - 1:30 Whiskey Creek
1:45 – 2:15 Lonesome Dove
2:30 – 3:00 J. Antonette
3:15 – 3:45 Alexandria Corn
4:00 – 4:30 Matt Farris
4:45 – 5:30 Dylan Jakobsen
6:00 – Eli Young Band
TICKETS
$23 in advance $28 at the gate
$65 - Curtis Lumber VIP tickets includes private cash bar, food, private bathrooms, FrogFest T-Shirt and special seating.
Kids 10 and under FREE with General Admission (VIP tickets $65)
Want to Sing the National Anthem at FrogFest 32?
We always kickoff FrogFest with a salute to the troops and a live performance of the National Anthem. Want to join us? We'll hook you and one guest up with VIP passes for the day at FrogFest 32. The National Anthem will start the stage performances at noon. Submit a performance of you doing the National Anthem with these guidelines in mind:
Shoot a video with you singing the Star Spangled Banner. It can be A cappela or you can play an instrument while singing otherwise there MUST be no music behind your vocals
You can't use OTHERS music behind the performance. (it's a legal thing)
Get us your demo video by Saturday, September 11th at midnight.*
*Upload to dropbox.com, email Polly@BigFrog104.com, share it on our Face Book page or use the free Big Frog 104 App. We'll announce the winner on Monday, September 13.
Top 5 Reasons You Need VIP Tickets For FrogFest 32 (in no particular order)