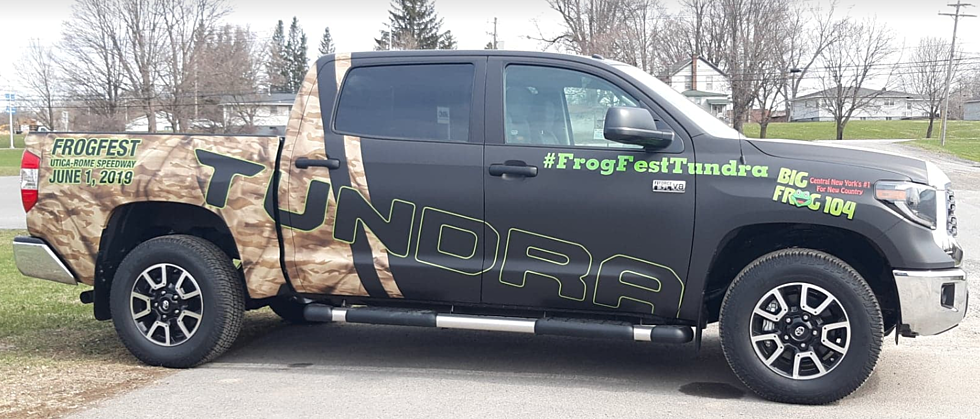 Watch FrogFest 30 From the FrogFest Tundra Tailgate
TSM
Want plenty of elbow room at FrogFest 30 at the Utica Rome Speedway June 9th? Watch LOCASH and the entire lineup from the tailgate of the #FrogFestTundra or throw your chairs in the bed and watch from above the crowd.
To enter, just take a selfie with the Toyota Tundra and share on social media* using #FrogFestTundra. Anytime you see the Tundra you can grab a selfie.
One winner will be chosen to not only sit in the FrogFest Tundra to watch the show, but you'll also enjoy VIP access with food and non-alcoholic beverages all day.
Here's where you can catch the Tundra:
Follow us:
**If your account is set to "protected or private mode", your photos will not be visible to us and, therefore, will not be received by us, resulting in your failure to enter the contest.
---