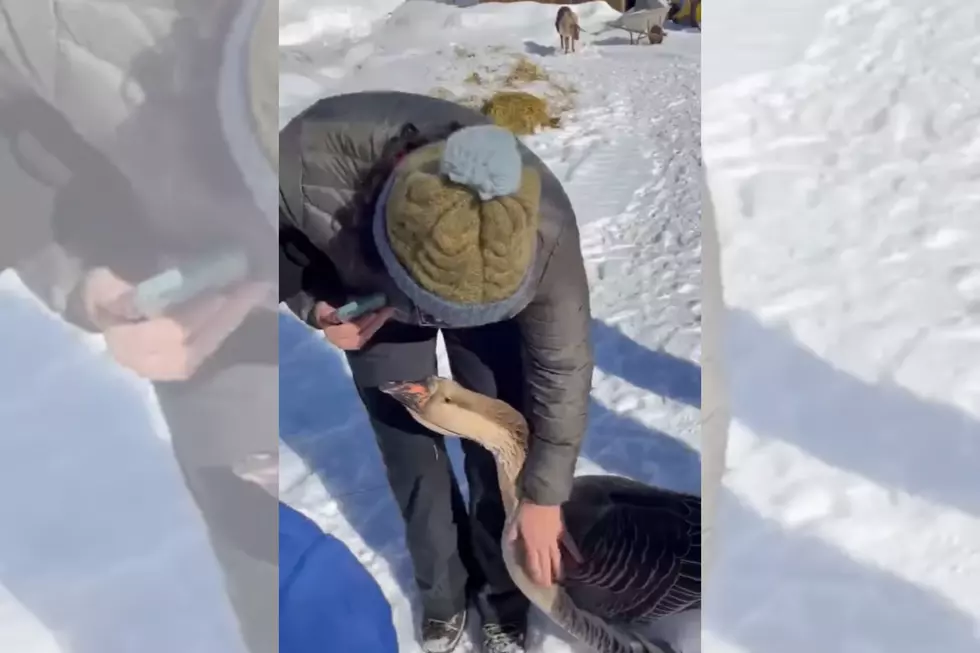 Old Forge Goose Finally Reunites with Human Best Friend
Anne Phinney via Facebook
Animals truly are so amazing.
When a woman named Julie visited Moose River Farm in Old Forge with her family in November, she made a special connection with one of the farm's geese, Cappuccino. According to the farm's owner, Anne Phinney, Cappy "fell in love" with Julie, and when she returned for another visit last month, he instantly recognized her.
In a video Phinney posted on her Facebook page, Cappuccino didn't hesitate meandering over to Julie, and was obviously elated to see her. Just listen to those happy honks!
We got the chance to meet Cappy last summer during a visit to the farm for brunch with the llamas. At the time, Phinney was on the hunt for a pair of female geese to keep Cappuccino company, as he was not accepted by the other geese on the property, despite being very friendly and sweet.
A couple weeks later, 1-year-old Roman tufted geese Merlot and Bianca made their first appearance on the farm, and Cappy was able to take his first gander at his ladies from afar before officially meeting them for the first time.
OH NO WE DIDN'T: 12 Photos That Prove That Alpacas Are Cuter Than Llamas