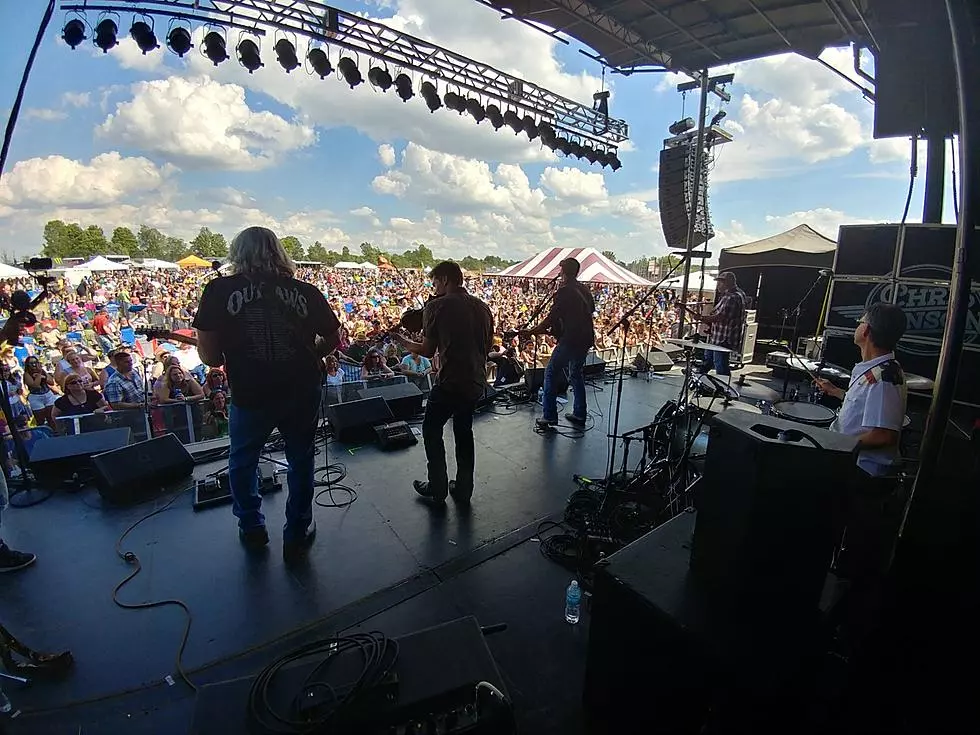 The Local Bands You Voted Into FrogFest 31 Include a New Act and Familiar Faces
Photo Credit - Rick Loreto
You nominated. You voted. Who did you chose to join Randy Houser at FrogFest 31, presented by White's Farm Supply?
After thousands of votes the top 4 bands/artists you wanted to see at FrogFest, June 1 at the Utica/Rome Speedway include familiar faces and the debut of someone new.
Skeeter Creek, a band out of Albany came out on top this year with over 25% of the vote. FrogFest favorites Lonesome Dove and Tompkins Drive followed. And Joe Vandresar, who made his FrogFest debut last year, gets the final spot.
Skeeter Creek
Lonesome Dove
Tompkins Drive
Joe Vandresar
CNY native Blaine Holcomb returns from Nashville to join the local bands and Randy Houser at FrogFest 31. Tickets are now on sale.
$20 general admission
$65 VIP (food & non-alcoholic drinks)