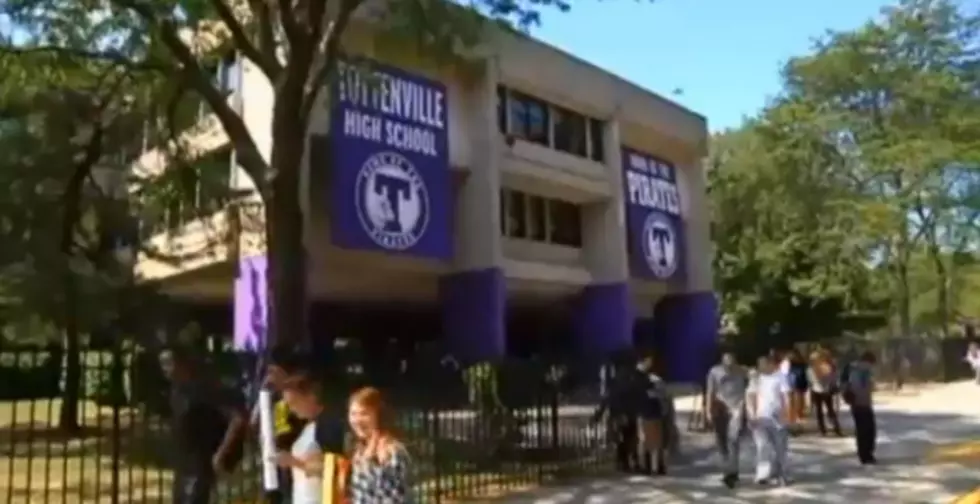 Staten Island High School Dress Code Puts More Than 200 In Detention
NBC New York
Tottenville High School located in Staten Island, NY has a new dress code that has led to over 200 detentions and a student and parent rebellion. The dress code that has been instituted by the principal is also being referred to as "Sexist."
Here Is The Report From NBC 4 in New York:


 
The new dress code has really angered students. Since the first day of school, the teachers and administration have given over 200 students detention and even parents are getting involved. The reason some are calling the new dress code sexist is due to the fact 90% of detentions given out so far have been to female students. According to a Buzzfeed Report,
Students whose clothes were deemed inappropriate were given the option to change into large gray athletic clothes or sit in the hot auditorium and wait for their parents to bring a change of clothing.
Here are some reactions from the students at the school.
District 31 Superintendent Aimee Horowitz, who oversees Tottenville, said in a statement to The Post that skimpy clothing is banned because it "creates a distraction, is dangerous or interferes with the learning and teaching process."
Some parents are even considering filing class action lawsuits. The problem is the school sent out a handbook before the start of the school year with the new dress code clearly stated. Parents signed this handbook with the implied understanding that this dress code would exist and be enforced.