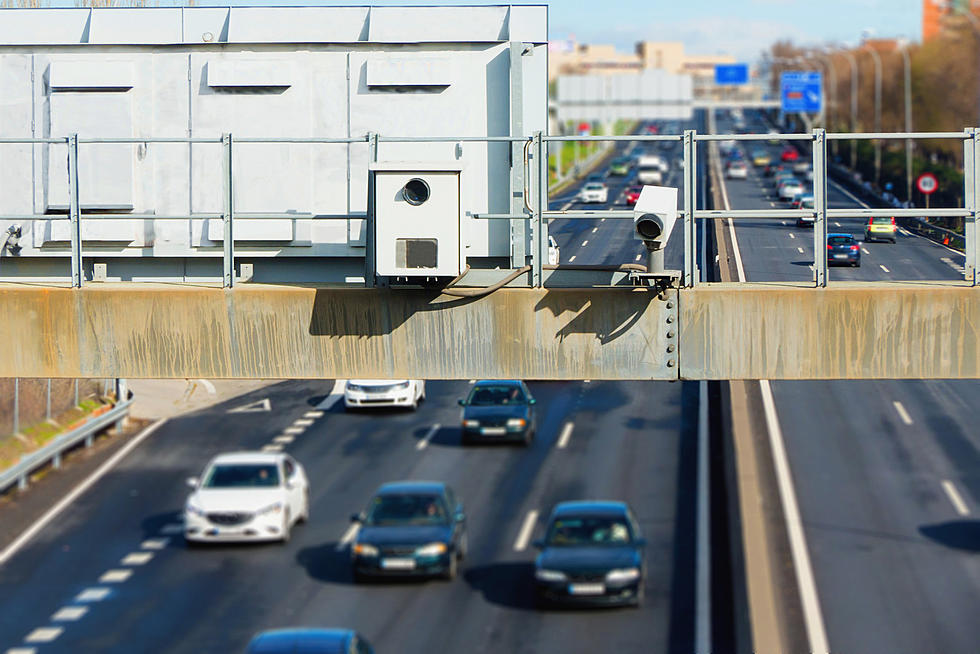 11 New York Roads Where You'll Find the New Speed Cameras
Credit - Photitos2016/Think Stock
You better take your foot off the gas in New York. Speed cameras are now on several roads all across the state. And you won't even know you got a ticket until it arrives in the mail.
The radar was installed as part of legislation S.4682-B, signed last September by Governor Kathy Hochul, toll "establish the efficacy of using automatic speed monitoring systems for enforcement."
Read More: Speed Cameras Coming to NY Roads
Speed Cameras Locations Starting April 27
Where are these cameras? Here are 11 roads in New York where you'll find speed cameras starting April 27 and 28.
Southbound Route 8 about 1 mile past Washington Mills exit in Oneida County
Eastbound NY Route 5S from Turner Street exit in Herkimer County
Westbound NY Route 5S from West Main St./Acme Rd. exit in Herkimer County
I 481 Between Exit 2 (Jamesville Rd) and Exit 1 (E. Brighton Ave.) in Onondaga County
I-81 Bridge over NY-221 in Marathon in Cortland County
I-87 SB between Exit 28 and Exit 27 in Warren County
Interstate 86 between Chautauqua Lake Bridge and Chaut/Catt County Line in Chautauqua County
86 EB/WB Hornellsville in Hornell County
I86 in Horseheads County
I81/South Sandy Creek in Jefferson County
I-84 EB Bewteen Exit 19 and Exit 28 in Orange County
I-678 SB from Hillside Ave to Roackaway Blvd in Queens County
I 678NB from Roackaway Blvd to Main Street in Queens County
I 678N/B from 133rd Avenue to Hillside Avenue in Queens County
I 678 S/B from Hillside Avenue to Roackaway Boulevard in Queens County
I 678 N/B from Roackaway Boulevard to Main Street in Queens County
I 678N/B from Roackaway Boulevard to Main Street in Queens County
The cameras will move around the state to different construction zones. You can find the new locations at Ny.gov.
How Speed Cameras Work
Radar will pick up any speeders and capture a photo of the vehicle and the license plate. The registered owner will then be mailed either a warning or a violation.
First Violation: $50 fine
Second Violation: $75 fine if within an 18-month period of the first violation
Third and Subsequent Violations: $100 fine if within an 18-month period of first violation
New Highway Workers Memorial Under Construction at NY State Fairgrounds
memorial to New York highway workers killed in the line of duty
New York State Police Rescue More Than Humans
New York State Police rescue more than humans. They help save defenseless animals too.
Wild Rome Crash Throws Telephone Pole 100 Feet, Landing Inches From Boy's Bedroom
A little boy is lucky to be alive after a wild crash near Rome caused a telephone pole to land inches from his bedroom.