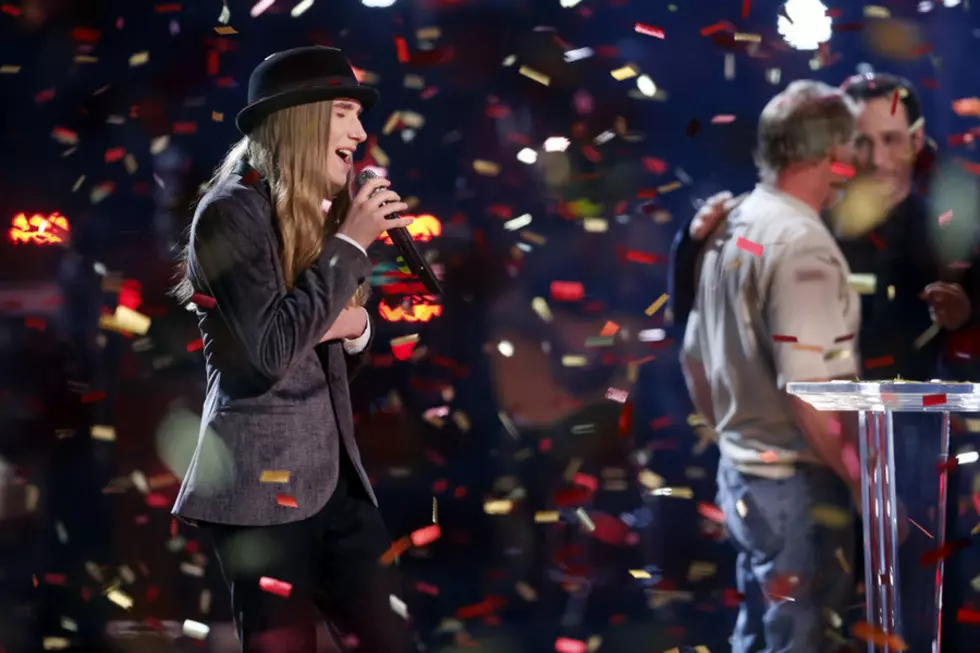 Sawyer Fredericks Debuts 'Take it All' on 'The Voice'
Trae Patton/NBC
Sawyer Fredericks went back to where his rise to fame began. The Fultonville native returned to 'The Voice' to debut his new single 'Take it All.'
'Take it All,' is the featured single off Fredericks self titled EP.
The cover photo for the album is from the Fredericks' farm in Fultonville, taken by Sawyer's oldest brother Skyler.
Sawyer Fredericks
1. Take it All
2. Lovers Still Alone
3. Strangers (Me & You)
4. Still Here
Although 'Take it All' has a more main stream, pop feel, 'Still Here' has the Sawyer Fredericks sound we all fell in love with on The Voice.
While back at The Voice Fredericks took a Drivers Ed course with Blake Shelton in the Nissan he won during last season.
---
Sawyer Fredericks Hometown Voice Rally
Follow Polly on Facebook