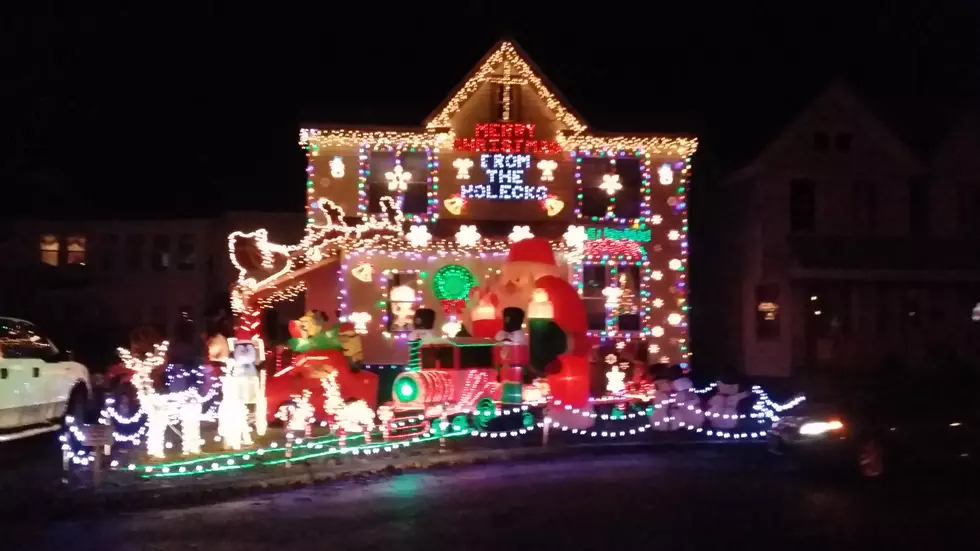 Rome Couple Lights Up the Neighborhood For Christmas
TSM
The Holeck's holiday home is back.
A house on Fort Stanwix Park North in Rome lit up the neighborhood for years. But Rich and Michele Holeck found their forever home in 2017 and moved into a new neighborhood.
The couple is back with their annual lights display, just in a new location. The Holeck's have been decorating for the past 11 years, spending hours putting out new things every year so it's never the same display. "We had to purchase a huge shed just to store our outdoor decorations for Christmas," said Michele.
The shed is filled with decorations Rich finds time to built after working 80 hours a week. From a new manger this year tot he train that's been in the Holeck's yard for the past 10 years. "My husband is a very handy man and loves doing this as much as I do. He should get 90% credit because he busts his butt out there every year. Our sons help as well."
Holiday Home in Rome
Christmas is Michele and Rich's favorite holiday. "We absolutely love Christmas. We love to give back to the community and see their eyes light up."
Families often get more than the joy of Christmas lights when they stop by the Holeck's home. "If we are outside and I notice a little one in the car, we will hand out a little gift to them. We also hand out candy canes to who ever would like one."
Michele says they will continue to decorate their home until they are no longer able to. Then she and her husband hope their sons will carry on the tradition. "We love doing this every year for our community. There's nothing better than a giant light display during Christmas. It makes me feel all warm and fuzzy inside."
Pictures don't do the display and justice. "You have to see the display for yourself," said Michele, which you can do at 6606 Seville Drive in Rome NY.