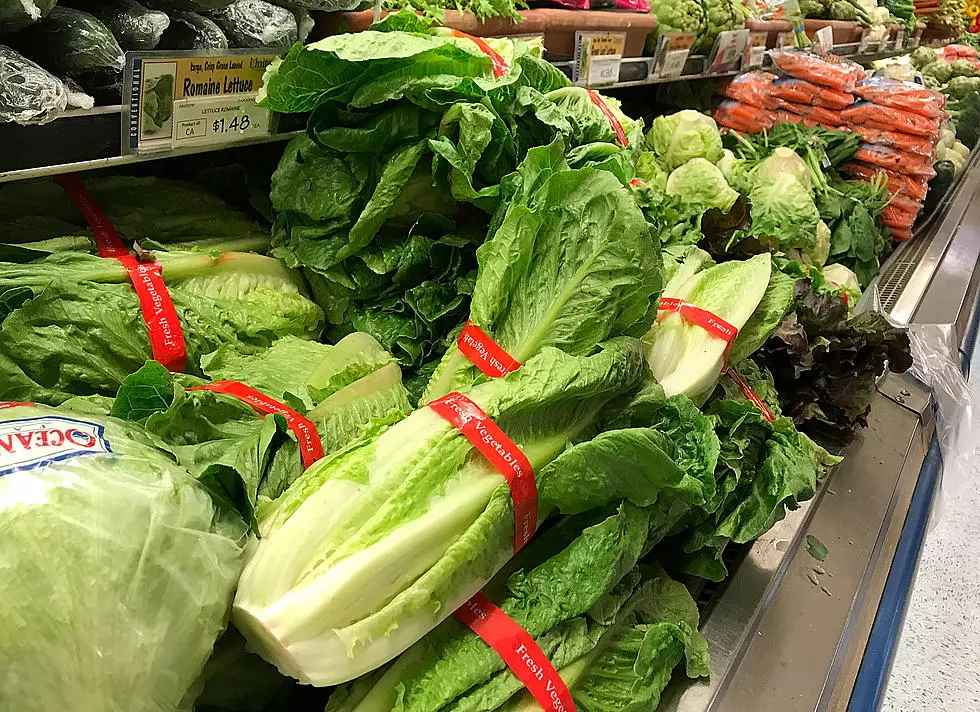 Romaine Lettuce Outbreak Grows: 172 Now Sick
Justin Sullivan, Getty Images
Almost two dozen new cases of E. Coli that trace back to romaine lettuce have been confirmed.
The lettuce comes from farms in Arizona, but cases of E. Coli have been found in 32 different states including New York.
NBC New York is reporting three new states - Iowa, Nebraska and Oregon were added to the list with the latest outbreak, bringing the total affected to 172.
The good news is that all of the tainted lettuce should be out of stores and restaurants by now because it only has a three-week shelf life.
BONUS VIDEO