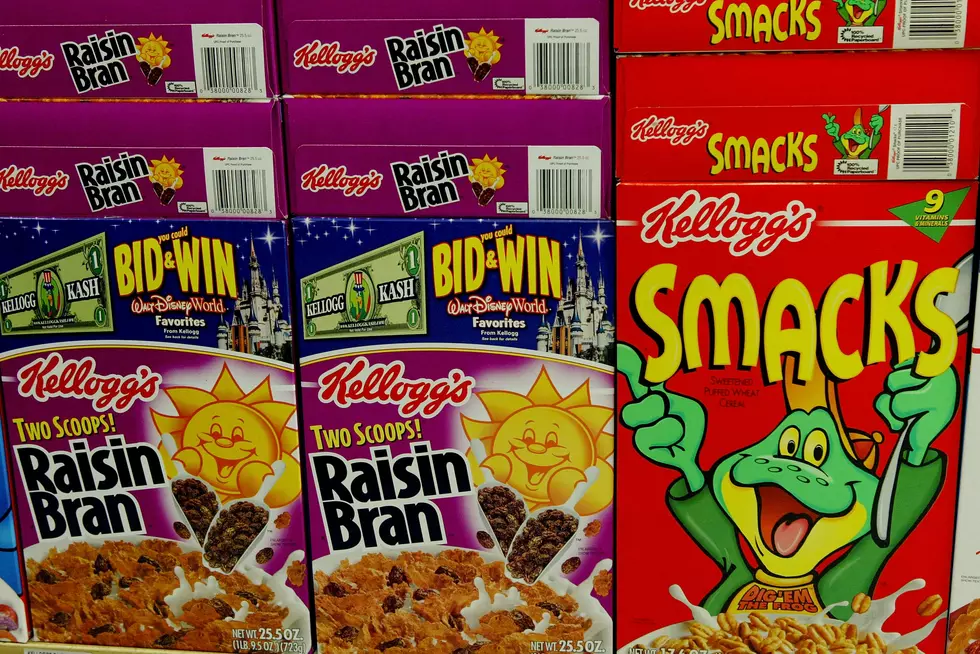 Kellogg's Recalls Honey Smacks Cereal For Salmonella Risk
Justin Sullivan, Getty Images
Kellogg's announced it is recalling 1.3 million cases of Honey Smacks cereal because of possible salmonella contamination.
The recall affects at least 30 states, and according to CNBC.com, the issue came to light after more than 60 illnesses linked to the cereal were reported.
The FDA has asked all retailers who carry Smacks to pull the products off of shelves and inform customers that some boxes already sold may be affected.
Affected products have use by dates of June 14, 2018 through June 14, 2019.
The voluntary recall involves its 15.3 ounce and 23 oz. Honey Smacks boxes.
No other Kellogg products are impacted by the recall.
The FDA and CDC are inspecting the factory where Honey Smacks are produced and investigating that outbreak, which has also been linked to more than 60 illnesses and at least 31 hospitalizations in five states.
No deaths have been reported.
BONUS VIDEO