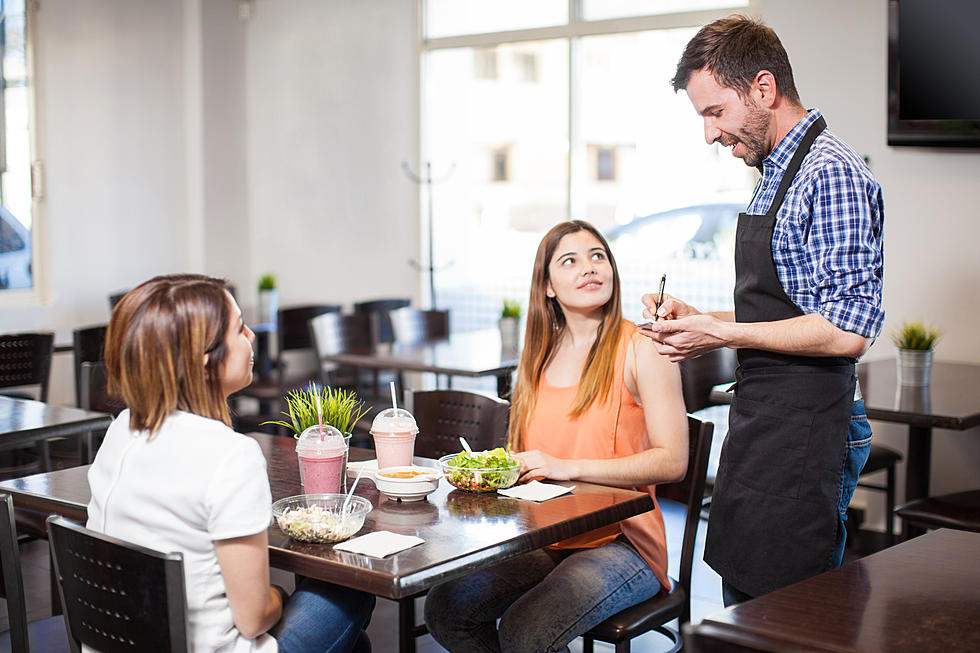 Restaurant Wait Staff in New York May Soon Get Higher Wages
Antonio_Diaz/Think Stock
Wages may be going up for employees who rely on tips in New York State.
The One Fair Wage legislation has been reintroduced to phase out the below minimum wage over five years for all tipped workers, including restaurant servers.
Average Salary
The average wait staff salary in New York is 66% of the minimum wage, which equals out to be anywhere from $20,000 to $25,500 in Central New York, according to Salary.com.
Salary ranges can vary widely depending on the city and many other important factors, including education, certifications, additional skills, the number of years you have spent in your profession.
Grants & Tip Sharing
The bill would also create a program to help restaurant owners afford to raise the minimum wage and allow tips to be shared, something that is currently illegal in New York state.
Provides for minimum wage requirements for miscellaneous industry workers, including car wash attendants, nail salon workers, tow truck drivers, dog groomers, wedding planners, tour guides, valet parking attendants, hairdressers, aestheticians, golf and tennis instructors, servers, and door-persons.
A handful of lawmakers have signed on to co-sponsor the One Fair Wage bill but there's no word on when it'll go before the Assembly for a vote.
Governor Kathy Hochul's executive budget proposal is due February 1. There's no word on when or where that will be presented either.
Top 25 Most Popular Jobs In Utica and Rome NY
With ever growing options for jobs in Utica, Rome, Central New York, and the Mohawk Valley, what are the most popular jobs? With that, what is the pay?
We wanted to highlight the Top 25 jobs in our region:
25 Lowest Paying Jobs In The Utica/Rome New York Area and What They Pay
Depending on your current employment goals, these may be jobs to avoid in the Utica and Rome area of New York State. They are in order from the highest paying of the group, to the absolute lowest.