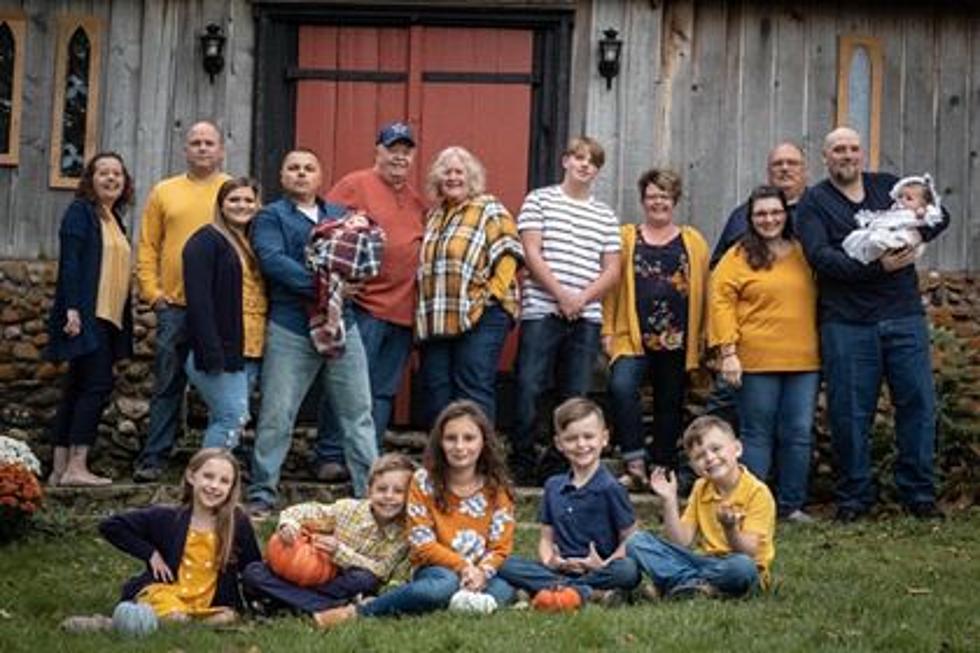 A Family of First Responders
listener submitted
Most of the stories surrounding our First Responder Friday Salutes center around the commitment to put others first before your safety and family. We often find multiple members of the same family fitting the mold. But few family commitments run as deep as the Hamblin Family.
The Hamblin's family of commitment to service began with the family patriarch, John "Chip" Hamblin. He was the volunteer fire chief in the town of Williamstown for 30 years. His wife and momma to the family tree of First Responders is Donna Hamblin. She was a volunteer EMT for those 30 years, and along with John ran the local field day for many of those same years.
Amy Solinsky with husband Pete Solinsky
The elder Hamblin's stepped down from the field days planning about 15 years ago, and their daughter, Amy Solinsky took over chairing Field Day Operations.  She too, is a volunteer EMT and member of the Williamstown Department. Her husband Pete Solinsky is the assistant chief for not just Williamstown, but also for the Fulton Fire Department.
John and Donna with son Alex and fiance Rhiannon
The Hamblins' also have a son, Alex and as you guessed it, he is also a firefighter with the city of Fulton. Alex has a fiance, Rhiannon Wheeler she is a nurse at the VA in Syracuse.
Scott Smith
Sharing this amazing story is another Hamblin daughter, Ariane. She's married to Scott Smith who serves as a police officer in the city of Oswego. And for Ariane? She's not a firefighter, EMT, or a nurse. Nope, she's a veterinarian with Black Creek Veterinary Clinic.  So whether it's people or animals, every member of the Hamblin family are thinking of others first.
Now that's a family commitment to putting others first. Thank all of you for what you do.
Enter your number to get our free mobile app
---
Do you know a first responder that deserves to be recognized? Tell us about someone who should be honored in central New York - a firefighter, police officer, EMT, forest ranger, paramedic, DEC officers, military, rescuers or any other person first on the scene.
Include their name, a picture and why they should be recognized during 'First Responder Friday,' presented by Martin, Harding & Mazzotti.
We'll honor one first responder every Friday and as a way to say thank you, we'll give them a bundt cake from Nothing Bundt Cakes.
About The Sponsor
READ MORE: 25 Companies You Might Not Know Are Owned by Disney