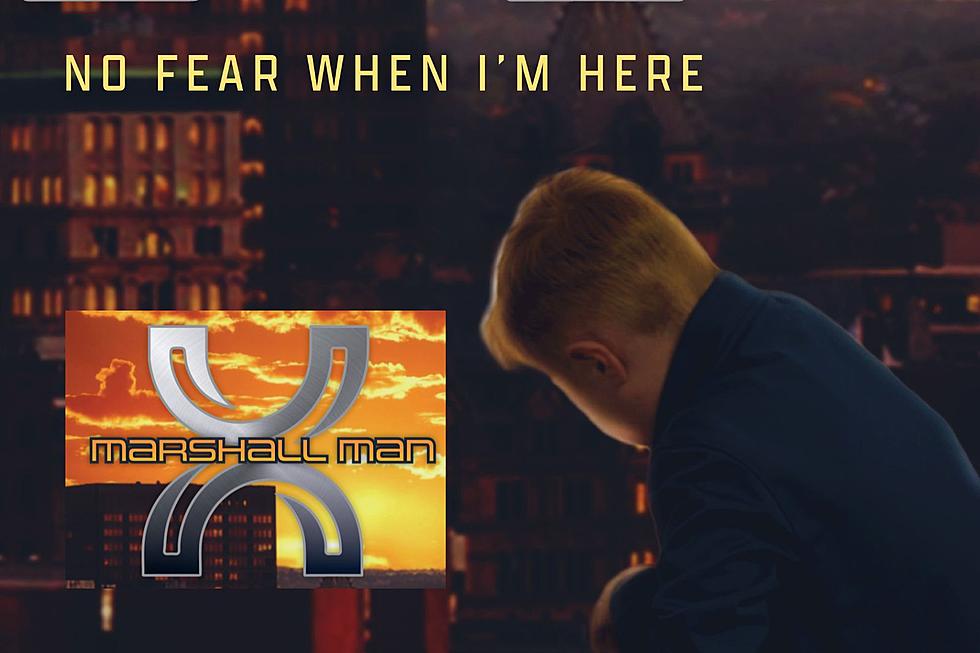 Sick CNY Boy's Wish of Being Superhero Goes From Dreams to Big Screen
Credit - Make a Wish CNY
Meet 9-year-old Marshall. He's a superhero fighting congenital heart disease. But he wants to fight villains on the big screen instead. His wish is coming true for World Wish Day.
Marshall Man is the story of a young hero who gets zapped in science class, turning his orange hoodie into a cape that gives him superstrength and the ability to fly. The comic book hero is going from the pages to the big screen at the Landmark Theater in Syracuse.
American High Productions
Make a Wish of Central New York teamed up with American High to make Marshall's wish come true. He not only stars in the short film but directs too with the help of a cast and crew that treated it no differently than a big-budget film.
"It is clear to me that this project was not just a job, but a labor of love," said Jeremy Garelick of American High. "The staff all went above and beyond the call of duty to make sure that every detail was perfect, and that Marshall's dreams could become a reality. They have truly made this the greatest achievement that American High has ever accomplished."
Local musician and songwriter, Tamaralee Shutt wrote the theme song which will be played live at the premiere.
Marshall Man Movie Debut Saturday, April 29th, 2023
Landmark Theater in Syracuse
Doors open at 5:30 pm
Orange carpet arrival at 6:00 pm
Program begins at 6:30 pm
The community came together to help make Marshall's wish a reality and Make a Wish President & CEO Diane Kuppermann was completely overwhelmed.
"Marshall's wish displays all that is good in this world. When a company with the global reputation of American High can interrupt their business, recruit incredible professionals from throughout the region and beyond, and devote countless hours to making a little boy's wish come true, we see the incredible power of a wish."
Marshall Man is open to the public and is free to attend but reservations are required. Make yours HERE.
World Wish Day
World Wish Day began on April 29, 1980, to commemorate the anniversary of the Make a Wish foundation. That was when Arizona police officers learned about a 7-year-old leukemia patient who longed to experience what it was like to be a police officer. His granted wish turned into thousands more across the country.
The Central New York Make a Wish chapter, began five years later and has granted more than 2,000 wishes through 15 counties.
37 Heartwarming Acts of Kindness to Restore Your Faith in Humanity
Here are 35 heartwarming acts of kindness from Central New York angels that'll restore your faith in humanity.
Students Spread Kindness Not Hate at Elementary School in Rome
Students at Ridge Mills Elementary School in Rome, New York are spreading kindness not hate.