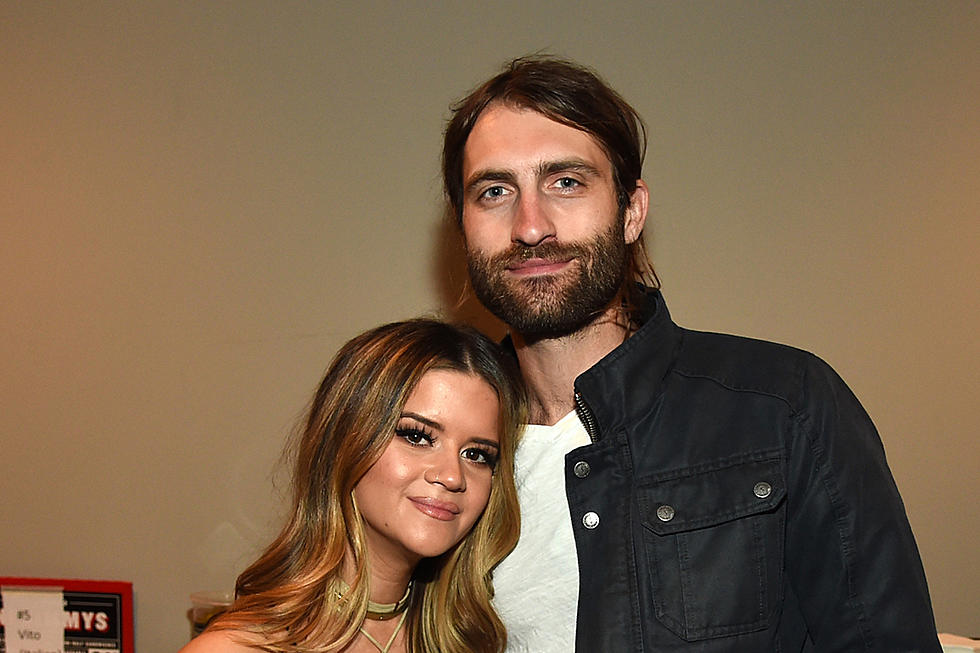 Maren Morris Counts Down to Her Wedding Day With Romantic (Okay, Sexy) Pic
Rick Diamond, Getty Images
Maren Morris is just weeks away from marrying the love of her life, and she celebrated in advance by sharing a provocative shot of them online.
Morris turned to Instagram on Thursday (March 8) to share a sexy shot of herself and her fiance, singer-songwriter Ryan Hurd. In the picture, Ryan is seated, and Morris is facing him, straddling his lap and showing quite a bit of skin as they stare at each other intimately.
"3 weeks," she writes, adding two wedding ring icons and the hashtag #tbt.
This Is Why You Don't Give Maren Morris Any Sass!
"I met Maren writing songs and I met her when I was starting to have success," Hurd recalls to People. "We wrote 'Last Turn Home,' that Tim McGraw recorded, and we would write and then after we'd go over to a bar in Midtown and have a couple beers. That's when we started making a real connection, beyond a creative partnership."
In a sharp contrast to their lives in the spotlight, Morris and Hurd are planning a simple wedding.
"I feel like it's a year of us being celebrated because we make music and we had really incredible years," Morris tells Taste of Country Nights. "The wedding ...  I just want it to feel like us the people and not us the artists. We're gonna have some tequila, my dog's gonna be there."
See More Pictures of Maren Morris and Ryan Hurd