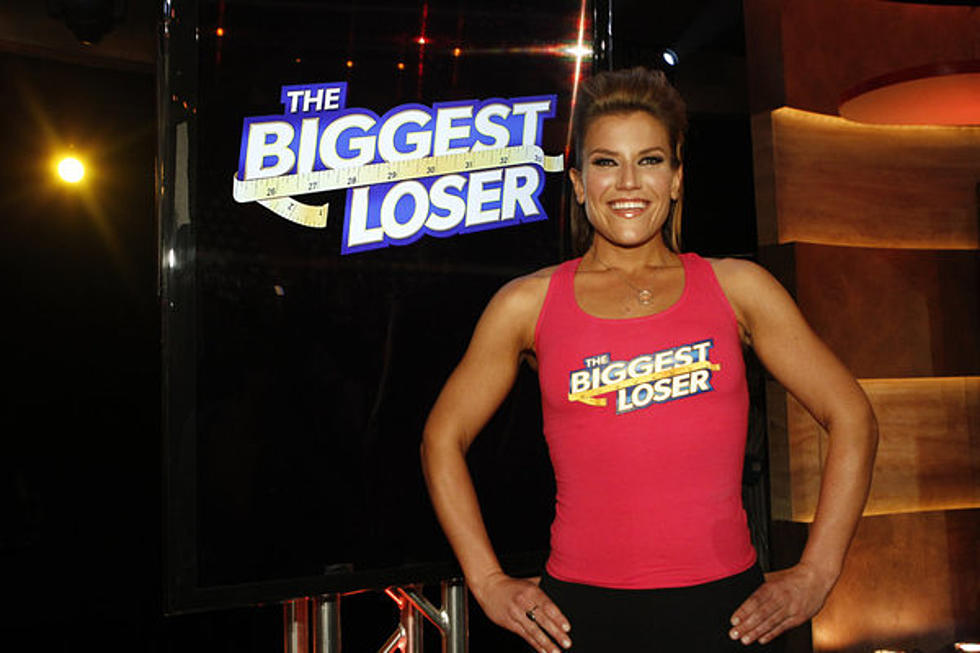 Last Season's 'Biggest Loser' Danni Allen Passes Torch on Tonight's Finale
Photo by: Trae Patton/NBC
David, Rachel and Bobby are vying for the title and the $250,000 grand prize and Allen says 'I have a little bit of a soft spot for Bobby, who is from my home town of Chicago, but David has such an incredible story and Rachel is a fighter. I don't know if I can choose.'
The eliminated players will also be back to compete for the at home prize of $100,000 and Danni tells us 'you are going to be do shocked. Everyone looks incredible. I can't wait for people to see them.'
Fan favorite contestants all the way back from season two, will also return, to show what they've done with their "Second Chance,' including last season's kid ambassadors, Biingo, Lindsay and Sunny.
Former American Idol Ruben Studdard, will show off his weight loss since leaving the Biggest Loser and will perform 'Meant to Be,' from his new CD 'Unconditional Love' out today. David Foster, who co-wrote the song will accompany Ruben on piano.
Since the Biggest Loser, Danni has been busy running marathons, including taking part in the Boilermaker 5K last summer.  She hopes to be back this summer. 'I made a commitment and a promise to try out that 15K. The 5K was great but I feel it's a signature thing to run the 15K.'
In addition to her marathon running and speaking engagements around the country, to encourage others to change their lives, Danni has also starred in a commercial for Subway. 'I don't know if acting is in my future, but it was fun.'
Her future could include a return trip to the Grand Ole Opry. 'When I was in high school I performed on that famed stage. I loved it. I love to sing and would love the honor to return one day. Right now I'm just trying to figure out my life after loser and it's been an amazing ride.'
The live Biggest Loser season final is on NBC tonight starting at 9.
Hear Danni Allen Interview
Danni Allen's Winning Moment
NEXT: Biggest Transformation in Biggest Loser History