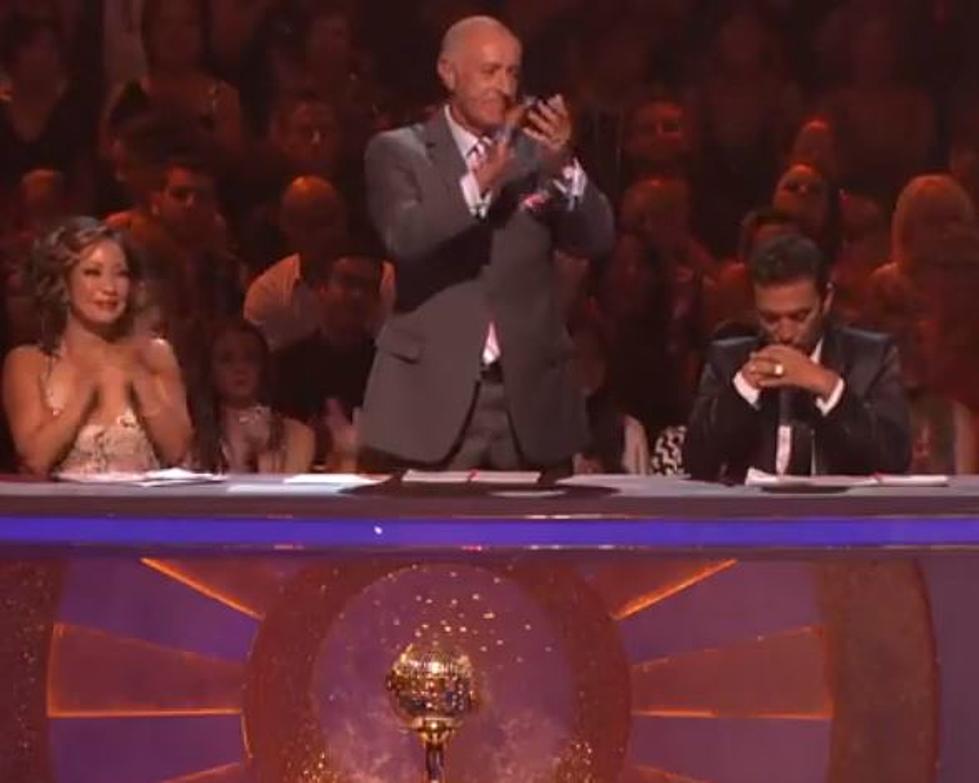 Kellie Pickler Brings One Judge to Tears, Another to Their Feet With One of the Best Freestyles in 'Dancing With the Stars' History [VIDEO]
YouTube
Kellie Pickler brought one judge to tears and another to their feet with one of the best freestyle dances I've ever seen on a 'Dancing with the Stars' finale. Even though she and partner Derek Hough were given the option to super-size their dance, with extra dancers or special effects, they chose to strip it down and just dance.  And that they did! 
Their dance made Carrie Ann cry 'you just bared your soul on the dance floor and it was one of the most beautiful things I have ever seen.'   It was so good, head judge Len Goodman does something you don't see very often.  He gave Kellie a standing ovation after saying 'good dancing engages the brain. Great dancing engages the heart. You were totally immersed in the dance, in each other and you drew everyone in. Here it comes....'
The four remaining contestants, Kellie, Jacoby Jones, Zendaya and Aly hit the dance floor three times.  First for the judges choice, then on to the cha-cha group round, then the freestyle; the dance that wins you the mirror ball trophy.  And after that dance by Kellie & Derke, there's NO WAY Kellie Pickler isn't this year's Dancing With the Stars champion.  If she doesn't win, I'll be shocked~!  Tune in to ABC tonight at 9 to see if Kellie can become the first country star to win.