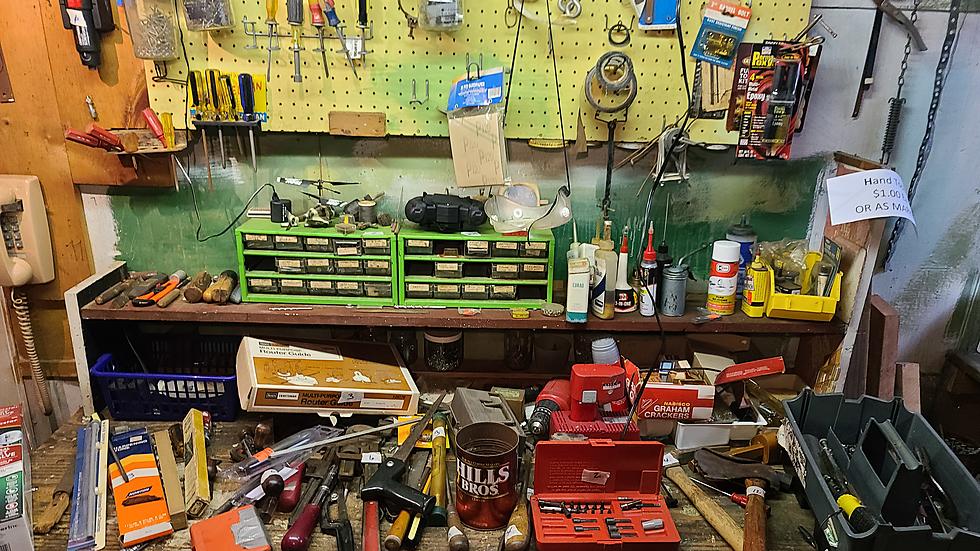 Unexpected TV Item And More to Be Found at Utica Estate Sale
Hyde/TSM
The 80s were a strange time weren't they?
It was a time when celebrity endorsements were not what we expect them to be today. Long before the days of influencers, there was high rated TV stars and people who appeared trustworthy. Alan Alda was so trusted as TV's Hawkeye Pierce on M*A*S*H, that Atari made him the spokesperson for their new computers.
So when your company needs to market a panini maker, who do you turn to? Julia Child? She is really more of a cook and something so simple would probably be beneath her.
This other strange thing happened in the 1980's. The stay at home father figure. In the world of sitcoms, Dr. Seaver stayed home while his wife went to work on Growing Pains. And then, there was the next level. Tony Miceli moved in with Angela Bower and her son to be a housekeeper on Who's The Boss.
How about a butler? Enter Mr. Belvedere.
Christopher Hewitt played the titular character who was a proper English butler working for the average 80's sitcom middle class Pittsburgh family.
So back to your Panini maker.
Yes, the super snacker. And there is the actor behind Mr. Belvedere right on the box. And this could be yours this weekend in Utica.
The Heart Run and Walk is right around the corner. Deck yourself out in vintage coolness for it.
Another beautiful organ can be found. And it works like a dream.
I am always on the hunt for anything Jordache. A cool brand that seems to be missing nowadays.
It is never too early to find your next nutcracker.
The ultimate school scorekeeper. This is a true relic and I have never seen one like it.
Vintage receiver? You know I can't walk away.
This is a cool piece from the 70s. Bobby Hull is a legend and this takes you back.
Typewriters are always coveted by collectors. Do not sleep on the electric ones.
I know so little about models, but this is the kind of thing that tempts me to get into the hobby
And there's records and books and all my traditional favorites. 810 Arnold Ave is the place to check all of this out. Let me know what treasures you get.
Why Were 1000s of Toys Left to Rot Inside Decaying Albany Warehouse?
WARNING: Under no circumstances should you enter this property. By doing so you risk bodily harm and/or prosecution for trespassing on private property.

YouTuber's discovered something odd when they recently explored the decaying First Prize Center in Albany.
Sad Images From the Final Days of the Hudson Valley's Last Toys R Us
In 2018 the Hudson Valley said farewell to its last Toys R Us location. It was the end of an era, and many customers were overcome with emotions when the store on Route 9 in Poughkeepsie finally shut its doors for the last time. Here's a peek inside the final days of the beloved toy store, with some images courtesy of a YouTube photographer who
toured the store one last time just days before it closed
.
LOOK AROUND: See What's Replaced The Old Toys 'R Us Building In Johnson City
The Johnson City Toys 'R Us is gone after three decades in the Southern Tier. After a few years of sitting empty, something has finally taken its place.