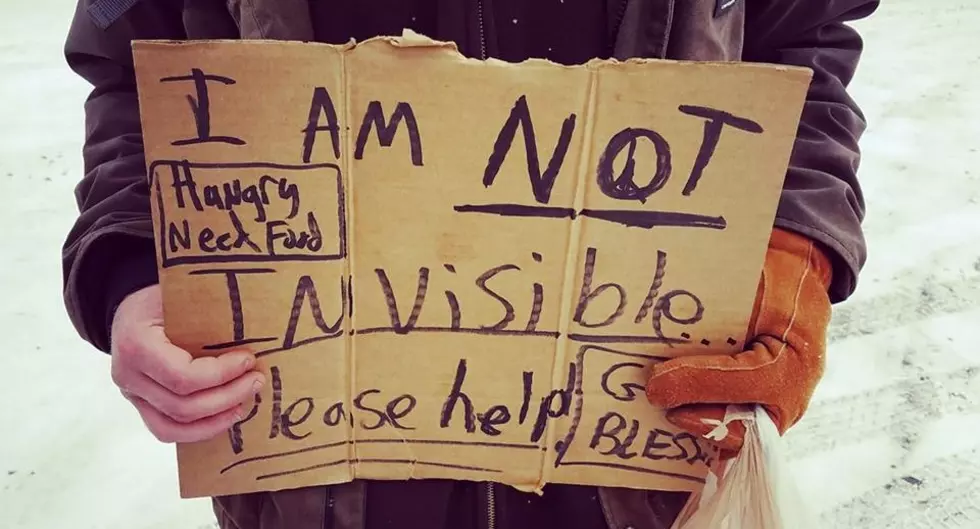 Holiday Heroes Getting the Homeless off the Streets in Central New York
Photo Credit - In My Father's Kitchen
A Syracuse couple has made it their mission to help the homeless in central New York.
John and his wife Leigh-Ann Tumino opened the doors to In My Fathers Kitchen 7 years ago; a place to feed people, mind, body and soul and use food to open the door to people's hearts.
John also travels the streets of central New York, looking for new sites and homeless people to make sure they have food, clothing and shelter.
John and Leigh-Ann have helped over 100 people get off the street and find homes. They are also in the process of opening Life House, a shelter for domestic violence and human trafficking victims.
John and Leigh-Ann can't do it alone. Volunteers are joining in the mission including Dr David Lehmann from Upstate Hospital who make house calls to the homeless. Dr. Lehmann accompanies John twice a week, visiting the homeless.
"The City of Syracuse is so fortunate to have them as partners in combating homelessness," says Patti McGee. "They are very deserving to be considered as a holiday hero."
John and Leighann Tumino are our Holiday Heroes and will be getting tickets to see Blake Shelton's Friends & Heroes tour in Albany March 23rd.
Know a holiday hero who deserves to be recognized? Tell us about them below.