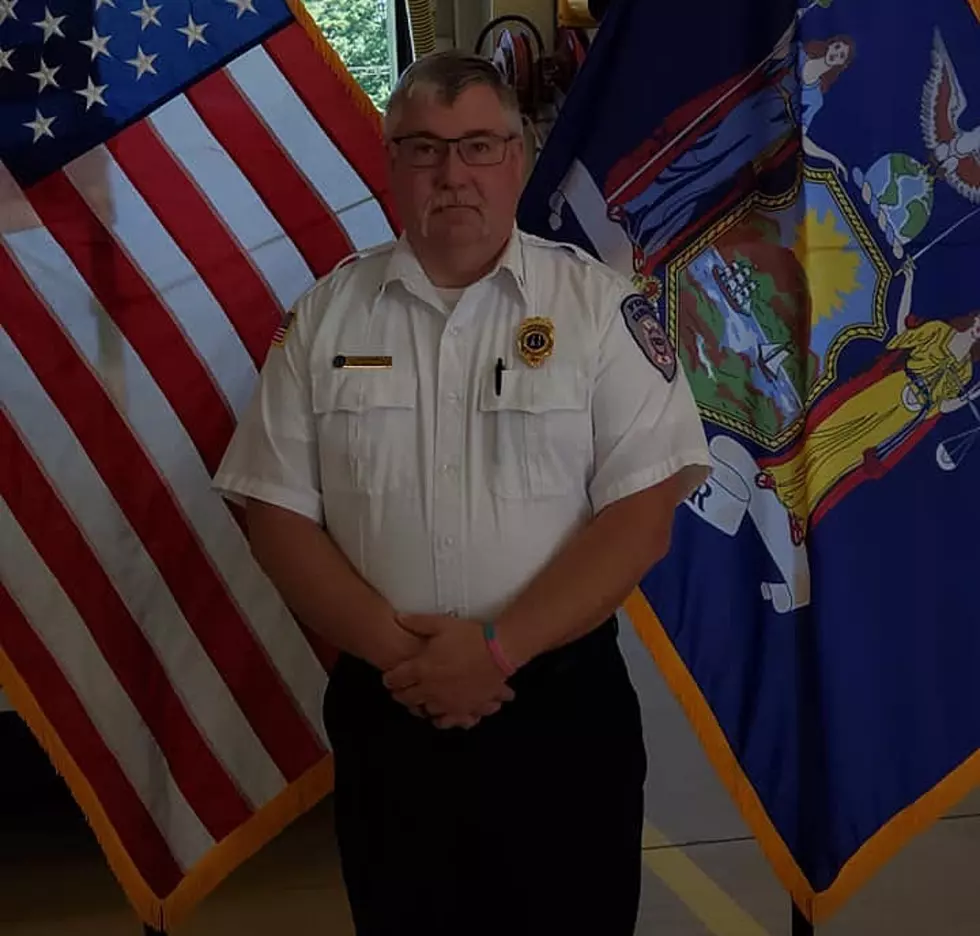 He Not Only Responds but Teaches Too, Our First Responder Friday Salute
For some doing isn't enough, they teach others how it's done. The perfect description of our First Responder Friday honoree, Dean (Rusty) Yauger with the Boonville Fire Department.
Rusty, as he's known to friends, was nominated by Conner Cavanaugh. He's been with Boonville Volunteer Fire Department for many years, currently serving as Assistant Chief. He played an instrumental role battling the recent block fire in Boonville staying at the scene from 10 p.m when the fire began until 3 the next afternoon.
Rusty is more than a volunteer with Boonville, he's a career firefighter with Fort Drum serving as Captain.  He is also a Fire Educator with Homeland Security and Fireman/EMT at Watkins Glen. Wonder what he does in his spare time?
Rusty, thanks for what you do and passing your wisdom on to future generations.. And Connor, thanks for introducing us to what many have told us is, "an all-around great guy.
Enter your number to get our free mobile app
---
Do you know a first responder that deserves to be recognized? Tell us about someone who should be honored in central New York - a firefighter, police officer, EMT, forest ranger, paramedic, DEC officers, military, rescuers or any other person first on the scene.
Include their name, a picture and why they should be recognized during 'First Responder Friday,' presented by Martin, Harding & Mazzotti.
We'll honor one first responder every Friday and as a way to say thank you, we'll give them a bundt cake from Nothing Bundt Cakes.
About The Sponsor
READ MORE: 25 Companies You Might Not Know Are Owned by Disney