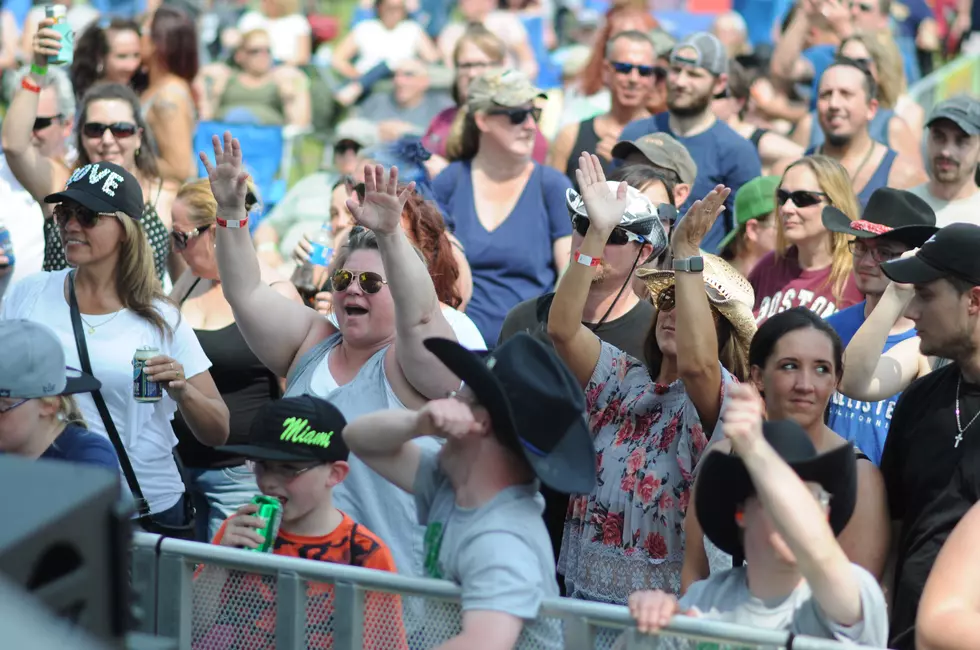 Get Excited For FrogFest 32, I Am And It's My First Time Going
TSM
FrogFest is an event like no other, that is what everyone says. For me, I've never been and am more than excited to have 2021 be the first one I see. Here's why.
2021 is a year that's been different for everyone, but at least concerts are back. FrogFest 32 presented by Curtis Lumber is going to be THE concert of the year to see. Why? The sheer amount of bands. There hasn't been a show or festival like this in 2 years for Central New York. Literally since FrogFest 31 in 2019.
That's why I am beyond excited to head to the Herkimer County Fairground, this will actually be the first concert I've seen since before the pandemic. It is a return to normalcy. Between the food, the drinks, and of course, the music, the day is going to be packed with fun. Getting to see the Eli Young Band round out the show is a real treat, they're a band I have seen a handful of times, they never disappoint. It'll also be awesome to see some Central New York natives and local favorites hit the stage playing music that will be new to me.
I have a feeling I am going to fall in love with FrogFest and the day as a whole. So I hope to see you there. It actually will be the first time I get to interact with many of our loyal Big Frog 104 listeners, that has me stoked too! Tomorrow is going to be quite a memorable day, and we sure can't wait to see your face in the crowd enjoying a show jam-packed with great artists. It sure has been a while.
Looking Back at More Than Three Decades of FrogFest Concerts
FrogFest started on a slab of concrete over three decades ago. It's grown into an all-day festival with top-notch Nashville talent. Take a look back at FrogFest concerts in Central New York.
60 Pictures Of Stunning Home With Incredible Views Of Water In Sylvan Beach
The home is located at 1009 Birch Ln, Sylvan Beach, NY. It is being listed by
Keller Williams
for $950,000. It has 3,400 square feet of livable space with 4 bedrooms, 3 bathrooms as some of the positives. Also, a five-car garage and a boat garage.
CHECK IT OUT: The Only Home In NY Worthy Of Being James Bond's
If you're indeed curious about the price tag? $8,250,000 is what Corcoran Country Living is asking for this one-of-a-kind gem designed by Aston Martin. It is located in Milan, New York, which is in the Hudson Valley inside Dutchess County. It offers up 4 bedrooms, 4.5 bathrooms, and over 8,000 square feet of livable space.
155 Woody Row Rd, Milan, NY 12571
Stunning Million Dollar Home on 14 Acres Hits the Market in the Adirondack Mountains
Church Built in 1890 Transformed Into Stunning Home