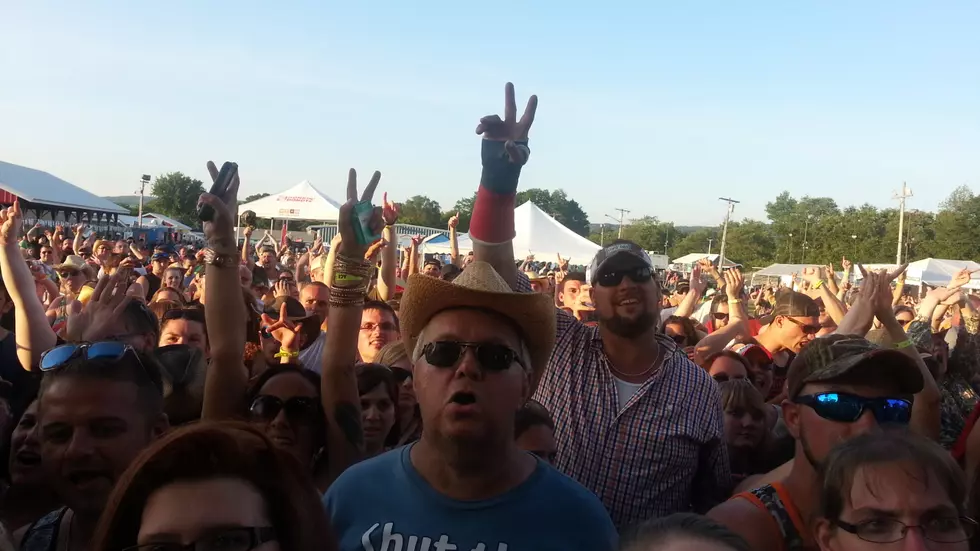 FrogFest is Back for 2021
TSM
It's the question we get asked the most lately, is FrogFest coming back? We finally have an answer. You bet it is!
After taking a year off due to the coronavirus pandemic in 2020, FrogFest returns for 2021. Mark your calendars. the annual all-day outdoor festival, will be held Saturday, September 18, 2021 in a new location, or should we say old location.
FrogFest is not only back for 2021, it'll be back at the Herkimer County Fairgrounds.
Grab your cowboy hats, your cowboy boots and all your friends, and make plans to join us to finally celebrate the return of live music. Who will be providing that music? We'll have more details on the stars of FrogFest 32 coming soon.
Stay tuned for the headliner announcement and artist lineup along with ticket prices for FrogFest 32, presented by Curtis Lumber.
If you have the Big Frog 104 app, you'll be able to purchase tickets before anyone else and at the cheapest price. If you don't have the app, download it for free and keep listening for more details on how you can get your hands on FrogFest tickets first.
FrogFest has been providing live music from Nashville stars for over 3 decades. Remember when Rascal Flatts appeared in 2000 before anyone even knew who Gary Levox, Joe Don Rooney and Jay Demarcus was.
FrogFest Stars
2019 Randy Houser
2018 LoCash
2017 Chris Janson
2016 Montgomery Gentry
2015 Jerrod Niemann
2014 Thompson Square, Tyler Farr & Trailer Choir
2013 Justin Moore
2012 Easton Corbin
2011 Rodney Atkins & Jeff Bates
2010 Josh Turner
2009 Keith Anderson & Trailer Choir
2008 Josh Gracin & Trailer Choir
2007 Mark Chestnutt
2006 Jamey Johnson
Central New Yorkers Enjoying Life Before COVID
Here's how central New Yorkers were enjoying life one year ago, before the coronavirus pandemic.