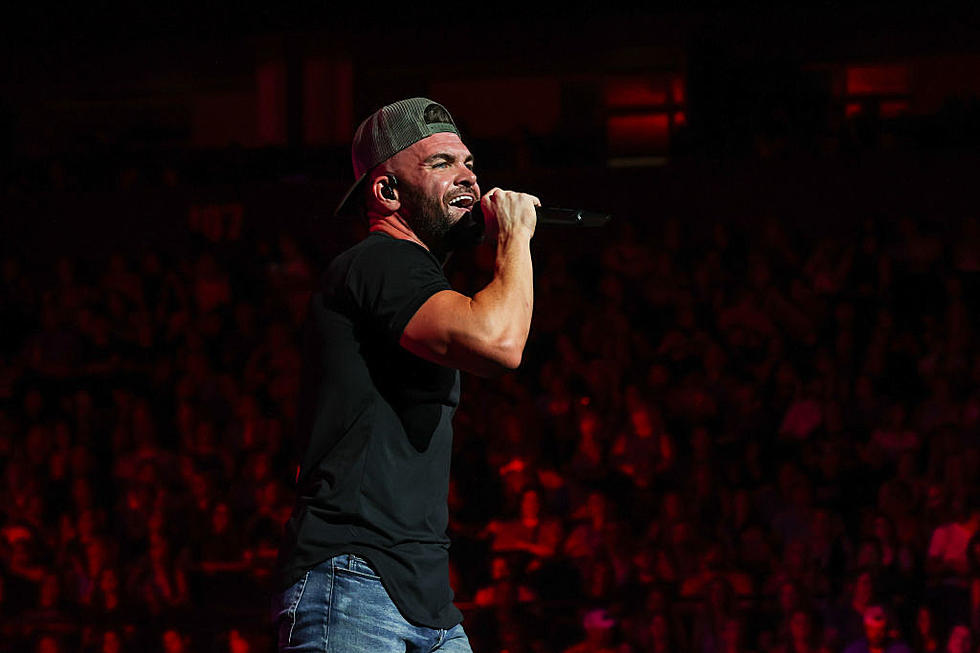 Get Your $20 Pre-Sale Tickets to See Dylan Scott at FrogFest 33
Getty Images/Getty Images
Want to see Dylan Scott at Herkimer County Fairgrounds for only $20? There's an app for that.
Big Frog 104 app users and Rewards Club members can get discounted pre-sale tickets to FrogFest 33 on June 18, presented by Curtis Lumber from 10 am to midnight.
WHAT: FrogFest 33
WHEN: June 18
WHERE: Herkimer County Fairgrounds
GATES: 11:30 AM
MUSIC: 12:00 PM
TICKETS on Sale March 11 at 10 AM
$23 General Admission
$65 - Curtis Lumber VIP tickets include a private cash bar, food, private bathrooms, FrogFest T-Shirt, and special seating.
Kids 10 and under FREE with General Admission (VIP tickets $65)
$30 at the gate June 18
ENTERTAINMENT
Dylan Scott
Alyssa Trahan
Frankie Lamprey
Whiskey Creek
More acts announced soon
Dylan Scott at FrogFest
Dylan Scott dreamt of being a country singer in Nashville. Even since he was a little boy growing up in the backcountry of Louisiana, that's all he could think about. "I really didn't know anything other than country music."
Dylan's dad lived in Nashville and shared stories from the road, working with country legends like Freddy Fender back in the day. "At a young age, I didn't know there was anything else to do but sing country music. By the time I got old enough to realize there were other jobs, I'd already made my mind up."
After high school, Dylan skipped college and moved straight to Nashville. With a lot of hard work, a ton of talent, and a little luck, Dylan's self-titled album scored a number one platinum record with "My Girl." His follow-up songs "Hooked," and "Nobody," both reached number two on the Country Airplay charts. "I lucked up," admitted Dylan. "I was in the right place at the right time. We did work hard to get where we are. I've been in Nashville for 11 years. It didn't just happen overnight."
Dylan Scott plans to blow up the Herkimer County Fairgrounds on June 18 when he'll perform all his hit songs and along with some 90s country, including Keith Whitley, his favorite artist. Dylan also plans to give the rock fans a little something special thanks to his wife. "I'm not a big rock fan. I'll be honest with you. My wife loves rock music. So we do throw it back with this Linkin Park, Bon Jovi medley."
Get your tickets for FrogFest 33, sponsored by Curtis Lumber, online or at the Herkimer County Fairground. "I'm pumped up. That's longer than I've been alive, so I'm glad I'm gonna make it for the 33rd year."
Looking Back at More Than Three Decades of FrogFest Concerts
FrogFest started on a slab of concrete over three decades ago. It's grown into an all-day festival with top-notch Nashville talent. Take a look back at FrogFest concerts in Central New York.
5 Reasons You Need VIP Tickets For FrogFest 33