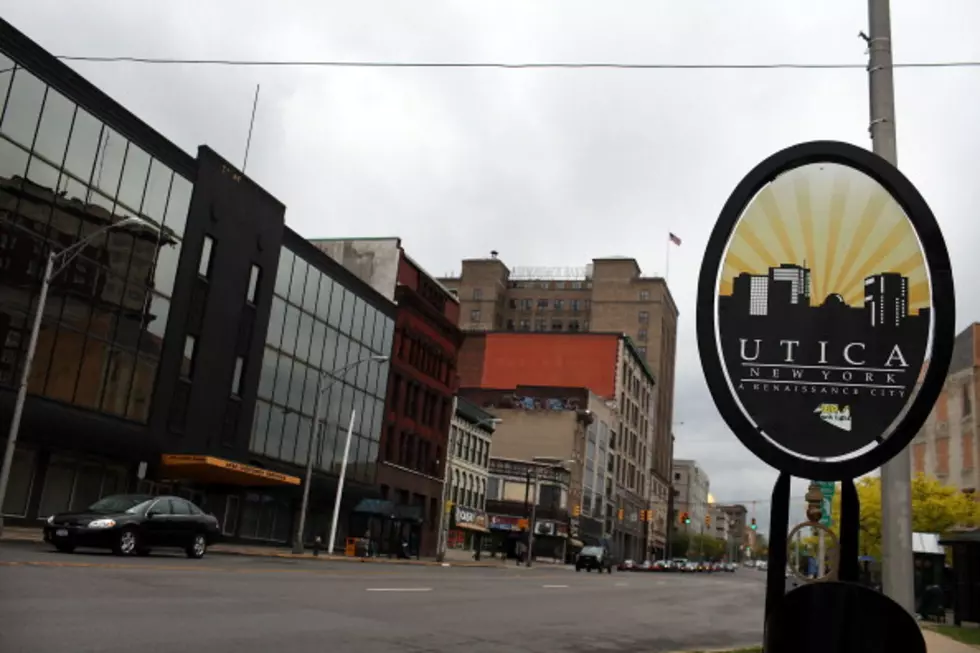 Foods People Miss When They Leave Utica
Spencer Platt/Getty Images
Every city or town has food their area is known for.  In Buffalo, New York it's the wings.  If you head north of the border, it's poutine. In Utica, there are several dishes that you won't find most places. Here's the top foods people miss when they leave Utica.
1

Utica Riggies are made with chicken, rigatoni and hot or sweet peppers in a spicy cream and tomato sauce. Other variations include mushrooms, onions or black olives.

3

Tomato pie is merely dough, sauce and cheese. It's eaten cold or at room temperature. It's sacrilegious to eat it hot.

2

Utica greens are usually made with hot peppers, sautéed greens, chicken broth, escarole, cheese, pecorino, breadcrumbs and variations of meat and prosciutto.

4

Half-moons differ from black and white cookies. The traditional half-moon is a devil's food cake cookie that is richer and moister than the black and white. Hemstrought's Bakery is one of the earliest known bakeries to make the half-moon cookie.

7

Stewart's Shops Ice Cream

The only thing better than Stewart's Shops ice cream is the annual ice cream sale. And oh those milkshakes

8

O'Scugnizzo's is home to the second oldest pizzeria and is known for their upside pie where the toppings go on before the sauce.

5

There are jelly filled donuts and then there's the jelly bun from Holland Farms. The two don't even compare. The jelly buns are so infamous, celebrities clamor to be featured in the annual commercial.

6

It may not be food but every Utican knows and enjoys Saranac beer. From the winter brews to Utica club, made at the FX Matt Brewery. In the summer, many plan their week around Saranac Thursday, a weekly outdoor concert with entertainment and Saranac beer.