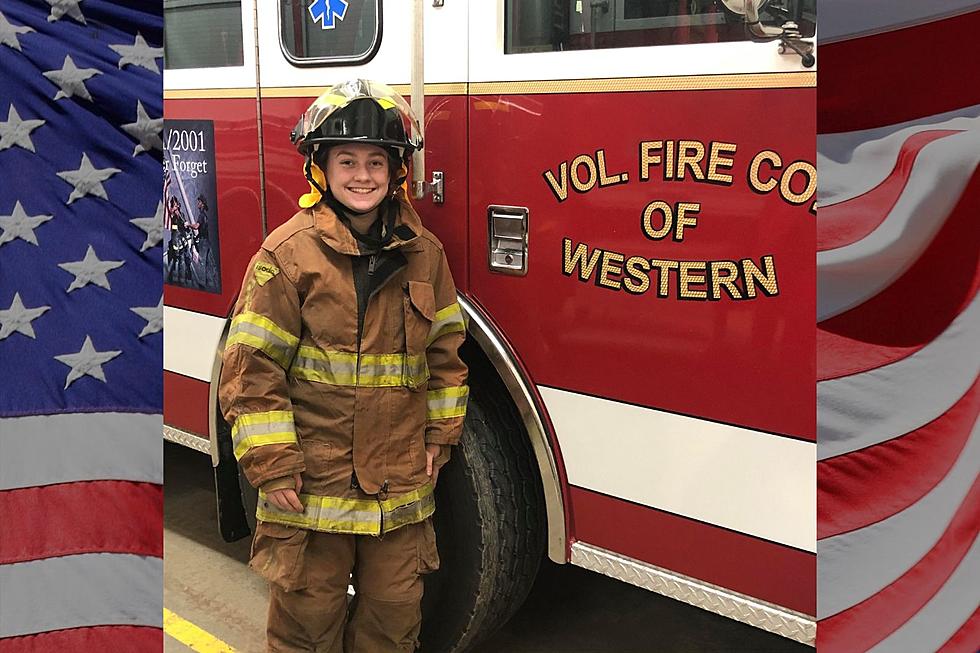 Girl Power! 4th Generation Firefighter is an Inspiration to Central NY
Credit - Stephanie Grocholski
It's in her blood to be a first responder, so no wonder she joined as soon as she could.
Meet Stephanie Grocholski
Stephanie is a member of the Western Volunteer Fire Company, where she's served ever since she was 16. As a fourth generation firefighter, she takes her role in the department to heart.
Two years later, she's now a certified interior firefighter and in-swift water rescue. Steph does this all while being a student at Holland Patent. It's her senior year and she plans on pursuing a career as a firefighter.
If that wasn't enough, Stephanie also does other volunteer work around her community and works two part-time jobs. If you were to ask anybody in the fire hall, they'd say they are very lucky to have her on the team.
Thank you Stephanie for everything you do. You're not only a role model for other girls wanting to be a first responder, but an inspiration to everyone in the community you serve.
Nominate a First Responder
Do you know a first responder that deserves to be recognized? Tell us about someone who should be honored in Central New York - a firefighter, police officer, EMT, forest ranger, paramedic, DEC officer, military, rescuer, front-line worker, or any other person first on the scene.
Include their name, a picture, and why they should be recognized during 'First Responder Friday." We'll honor one first responder every Friday and as a way to say thank you, we'll give them a Bundt cake from Nothing Bundt Cakes.
37 Heartwarming Acts of Kindness to Restore Your Faith in Humanity
Here are 35 heartwarming acts of kindness from Central New York angels that'll restore your faith in humanity.
25 Most Dangerous Counties in New York State
Here are the top 25 most dangerous counties in New York, outside of the city, with the highest violent crime rates.
Angry Smokehouse Finally Opens in CNY After Extensive Renovations
The wait is finally over. The Angry Smokehouse is open in Central New York after a lengthy delay in renovations.
9 Tips to Help Safely Heat Your Home in Upstate NY
As the temperatures continue to drop, everyone is cranking the heat in their homes to stay warm. The Firefighters Association of the State of New York (FASNY) wants everyone to follow their essential safety tips when heating their house this winter.
Volunteers Brace Snow & Cold to Build Famous Ice Palace in Upstate New York
Volunteers brave the snow and cold every January to build the famous Ice Palace, a centerpiece of the annual SaranacLlake Winter Carnival.