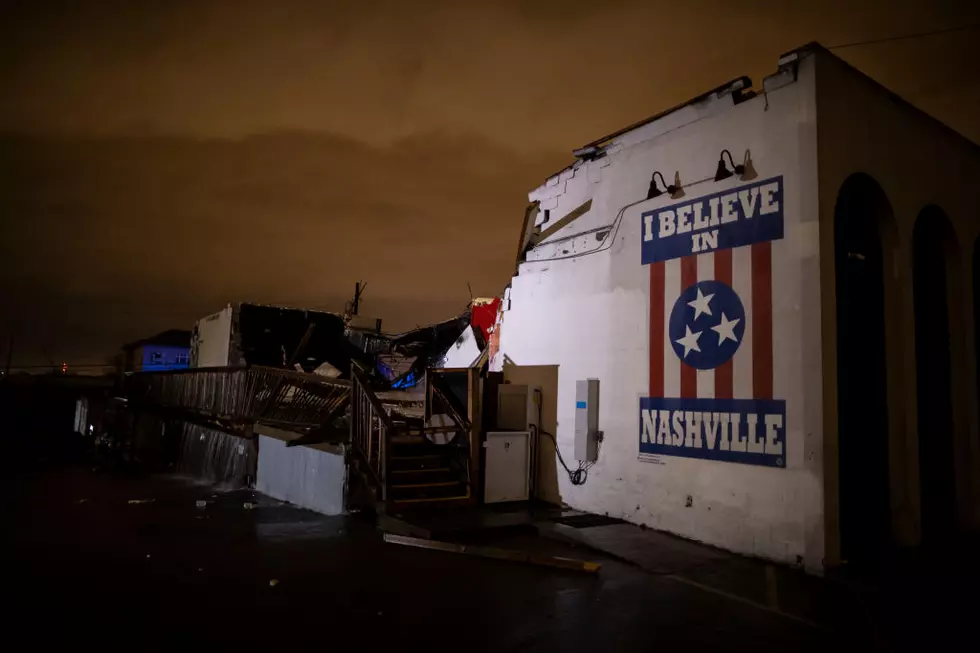 Deadly Nashville Tornado Takes Lives, Levels Iconic Businesses
Getty Images
A deadly tornado in Nashville has taken several lives and leveled iconic businesses.
The National Weather Service confirmed a tornado touched down around 2am, sharing video of it moving across downtown from an off duty NWS employee.
Police confirmed, at least 9 people were killed, according to Fox 8. Icon businesses like Basement East in East Nashville and Jack Brown's in Germantown were leveled.
The devastation looks bad enough in the dark. It's sure to look at lot worse in the daylight. Our hearts are with everyone involved in Music City. Stay strong!
See more heartbreaking pictures and video being shared on social media.
The Nashville community always comes together in times of crisis.
The remains of one business says it all. We believe in Nashville too.
Nashville Mayor John Cooper is asking everyone to ban together to help rebuild and "come out stronger."
Country stars are already getting on board.
Enter your number to get our free mobile app