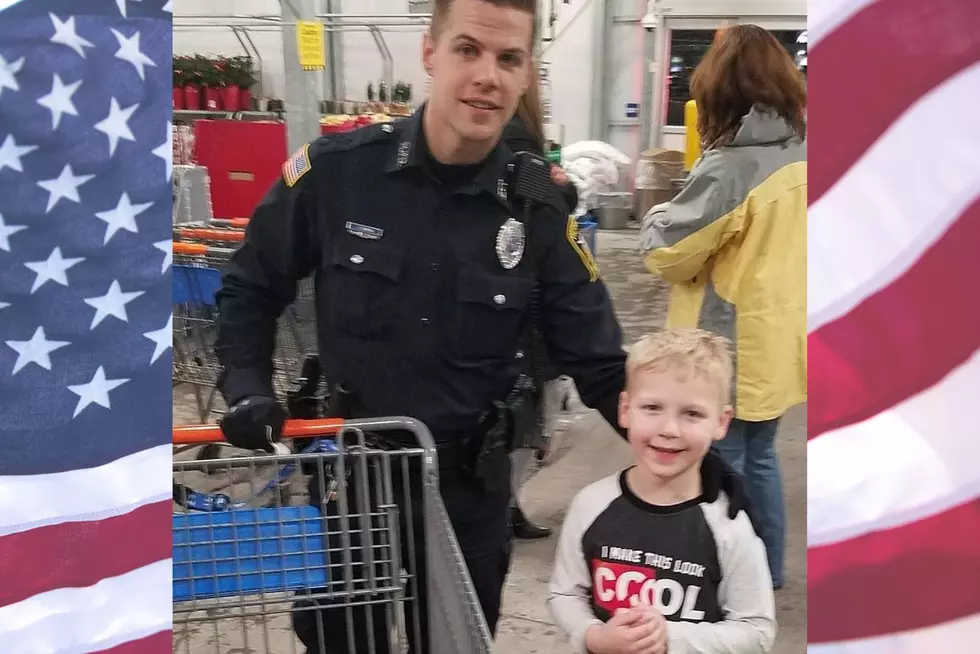 CNY Police Officer Moving a Community Both On and Off Duty
Credit - Herkimer Police Department
A Central New York police officer is moving an entire community whether on or off duty.
Jason Crippen is a police officer in the Village of Herkimer. He grew up in the Cooperstown area, graduated from college in 2002, and decided to stay in the area. His impact on the community makes him our First Responder of the week.
Jason is always willing to go above and beyond to protect his community. When answering that call, no matter what the call may be, you better believe if Jason is responding, you're sure to be in good hands. - Caleigh Koss
Moving a Community
When Jason isn't on duty, you can still find him connecting with his community in the gym he opened back in 2018. After moving to the area, Jason noticed the bleak fitness options in the Mohawk Valley area. Commuting back and forth to the Utica area to an acceptable gym left Jason realizing he couldn't be the only person doing this. So he decided to open a better gym closer to home and Revamp Fitness was born.
Moving with Kids
Fast forward 5 years, Revamp Fitness is still going strong and Jason has helped countless people achieve their fitness goals, including the neighborhood kids.
In today's society of social media, video games, TVs, and cellphones, it's easy to forget the importance of moving our bodies. We believe it's important to start young, in order to create healthy habits into adulthood.
Shop With a Cop
Officer Crippen also helps kids have a brighter Christmas, shopping for gifts during the holiday season.
Thank you for your service to the community Jason, both on and off duty.
It goes without saying how much of a stand-up guy Officer Crippen is and how much he does for his community.
Do you know a first responder that deserves to be recognized? Tell us about someone who should be honored in Central New York - a firefighter, police officer, EMT, forest ranger, paramedic, DEC officers, military, rescuers, front line workers, or any other person first on the scene.
Include their name, a picture, and why they should be recognized during 'First Responder Friday." We'll honor one first responder every Friday and as a way to say thank you, we'll give them an oil change from Jiffy Lube on Commercial Drive in New Hartford and a Bundt cake from Nothing Bundt Cakes.
14 Reasons Rome Police Department is Among the Best in CNY
Rome police officers go above and beyond the call of duty every day. Here are 14 reasons why they are among the best in Central New York.
The 5 Worst Places To Live In New York State
Every year the website
Niche.com
puts out a list o the best places to live in New York State. But what happens when you go to the very end of the list?
Buffalo Bills, Sabres & Bandits Visit Tops Memorial
11 People Including Rangers, Climbers and a Helicopter Needed to Rescue Hiker
injured climber rescued by New York Forest Rangers, Assistants and Volunteer Climbers