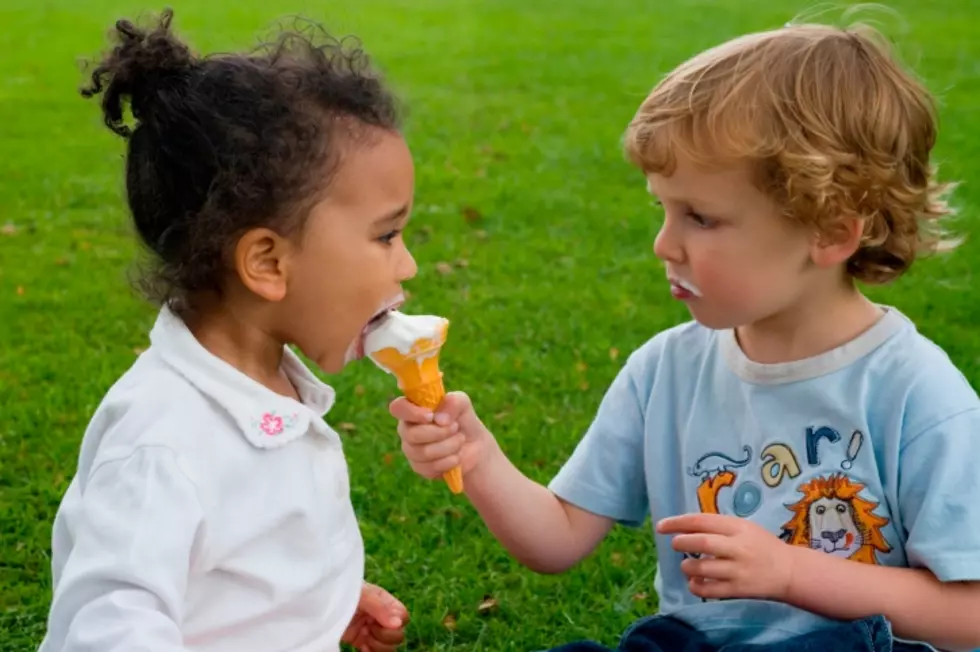 World Dairy Expo Crowns Best Ice Cream & it Comes From New York
Ingram Publishing/ThinkStock
Did you know you can find some of the best ice cream in the country in the Empire State?
Several products made in Central New York took home the blue ribbon at the 2023 World Dairy Expo, the only contest in North America that evaluates thousands of dairy products from cheese to butter, milk, and of course, ice cream.
This year, Stewart's Shops earned a top-three finish in five different categories, with three first-place winners.
Best Eggnog
Stewart's Shops Eggnog won first place, beating out all other entries in the Open Class Flavored Milk category.
With a nearly perfect score of 99.8, it's no wonder our Eggnog is such a hit with our customers.
Unlike most stores, Stewart's Shops Eggnog is available year-round. It's made with award-winning fresh milk from local farms. And it's pasteurized, not ultra-pasteurized, which helps keep that fresh, amazing flavor.
Best Sherbet
For the second time, the Mango Dragon Fruit Sherbet took home first place in the Open Class Sherbet Category.
Mango Dragon Fruit made its debut at our ice cream counter in 2020 and quickly became a fan favorite, earning a spot as a permanent half-gallon flavor.
Best Ice Cream
That's not all! Stewart's Shops Death by Chocolate Ice Cream killed the competition, coming in first place for the best ice cream.
This creamy dark chocolate ice cream is chocked full of chocolate almonds, chocolate truffles, and chocolate flakes.
3 Top 3 Finishes
The Whole Milk, Vanilla Dairy Shake, and Strawberry Milk finished in the top three in their respective categories.
"We have been committed to making quality dairy products for over 100 years, and this achievement is a testament to the skill and dedication of our dairy teams, the unwavering effort of our farmers, and our experience in the dairy industry," said Stewart's Shops Senior Vice President Chad Kiesow.
Local Milk From Local Farms
All the dairy products at Stewart's Shops are made in a processing plant in Greenfield Center, New York using milk from 20 local farms.
The milk we use goes from farm to shop in under 48 hours.
Stewart's Shops have received a number of awards at the World Dairy Expo in the past. Philly Vanilla, Chocolate, Mint Cookie Crumble, French Vanilla, Milk Chocolate Gelato, and Crumbs Along the Mohawk, have all picked up honors.
Road Trip Through New York's Ice Cream Trail
Did you know there's an ice cream trail here in the great state of New York? Yup. Created by
Only In Your State
, the trail takes you all throughout the Adirondacks, allowing you to "take in the sights of our tallest mountains and some of the most breathtaking scenery in all of New York" while licking your favorite kind of ice cream.
Hop aboard the New York Ice Cream Trail!
Gallery Credit: Dave Wheeler
READ MORE: 12 of the Most Epic, Awesome Ice Cream Cones in New York State
Upstate New York's roadside ice cream stands are cranking up for the hot summer months. Here are a dozen of the best ice cream cones you can find in the region. Also....there is a place on this list that claims to make "the largest ice cream cone in New York." Check it out!
Gallery Credit: Chuck D'Imperio