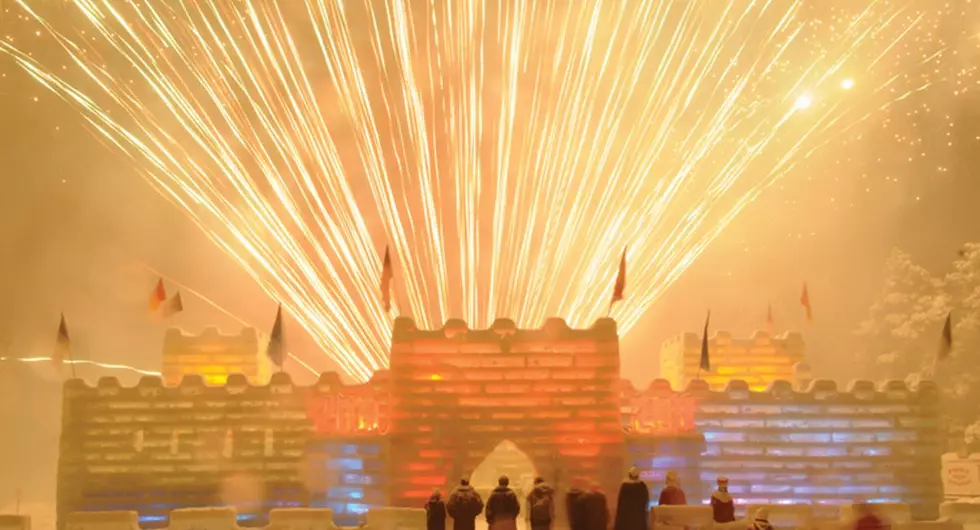 Coolest Carnival in Saranac Lake Sets Dates and Theme For 2020
Photo by/Saranac Lake Winter Carnival
Dates and the theme for the coolest carnival in Saranac Lake have been announced.
The 2020 Winter Carnival will be all about 'Myths & Legends' January 31st through February 9th, 2020.
The tradition that began in 1897, wasn't always an annual event. There were years in the 1920s, 1930s and early 1940s when it wasn't held. The carnival was reborn in the winter of 1947-48 and has been held every year since. The Ice Palace, which had not been built since 1920, made a comeback in 1955.
Saranac Lake Winter Carnival Ice Palace Over the Years
The Winter Carnival has grown into a 10-day festival that includes sports, performances, two parades, three sets of spectacular fireworks and a new icicle contest this year.
The weekend kicks off with the Ice Place Fun Run. There's also a chocolate festival, curling competition and a fry pan toss. It'll end with the lighting of the Ice Palace at 7pm, followed by a fireworks display.
Take a behind the scenes peek at how the Ice Palace is built, and the people who work to keep the carnival tradition alive since 1897.
Read more:
---