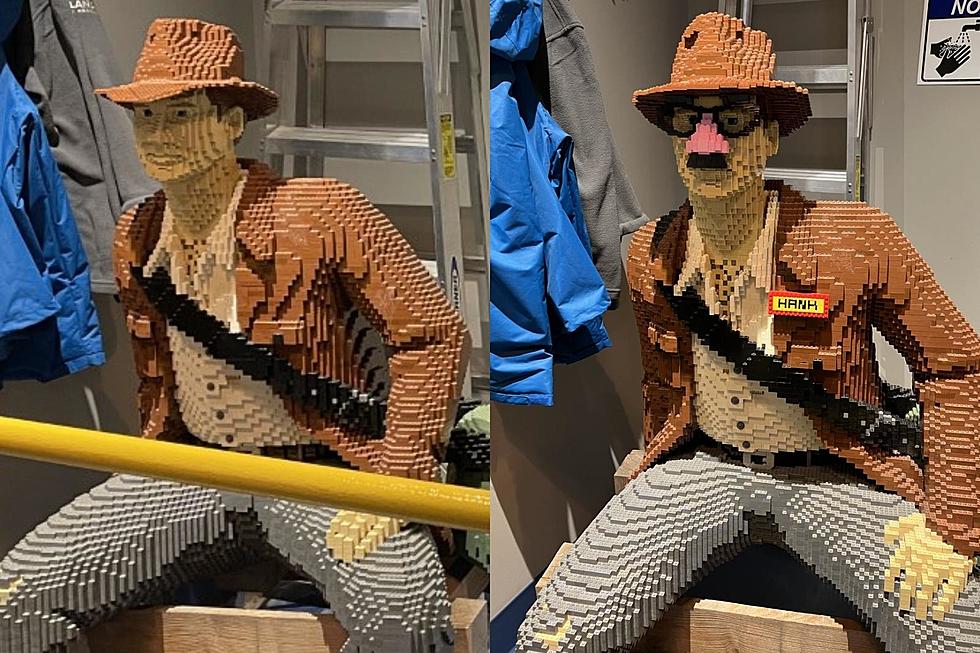 Why did LEGOLAND New York Change Its Indiana Jones Model?
A. Boris
We cracked the case and discovered why LEGOLAND made a curious change to one of its most iconic characters.
LEGOLAND New York just recently opened for its second season and return visitors are already noticing some changes. There are several major projects underway at the massive Goshen theme park, with new attractions still being built and improvements rolling out to enhance the guest experience.
One of two new entertainment stages is currently under construction near LEGO CIty that will triple the number of live performances offered throughout the day. A new water play area is also being built in the same area that will allow guests to splash and cool off during the hot summer months.
With all of the new additions being built around the park, LEGOLAND has still found time to make some interesting tweaks to its existing attractions. One change, however, has left some people wondering if there is some sort of deeper explanation.
In the cue for the popular LEGO Factory Tour ride sits a life-size model of Harrison Ford as Indiana Jones. The massive display was made out of hundreds of bricks and greets the line that forms as people wait to get on the ride. During its first year of operation, guests couldn't help but notice the figure. Many have posted photos and selfies with the model on social media.
Upon a recent visit, I noticed that the model has been transformed. The figure is now sporting novelty glasses, a fake nose and a nametag that says "Hank."
We were curious why Indiana Jones' identity was suddenly being hidden. Of all things to change, it seemed odd that LEGOLAND would decide to put funny glasses over such an iconic character.
One theory was the change had something to do with trademark agreements. Other theme parks have been known to cover up or change entire buildings because of licensing issues. It's said that Disney's Hollywood Studios had to hide The Great Movie Ride from the view of publicity photos because it's housed in a building that resembles Grauman's Chinese Theatre, architecture that Disney did not have the rights to use.
According to Matt Besterman, the Public Relations Manager for LEGOLAND, the change to Indiana Jones has nothing to do with legal issues, nor is it an April Fools prank. It appears that the park's model builders are just having some fun
(The change is) just one of the many gags our Master Model Builders are always adding, so our guests always have something new to see when they visit again and again.
Now that I know this, I'm wondering how many other fun little changes our family didn't catch on our last trip to LEGOLAND New York.
Have you noticed any gags or tweaks hidden by the master builders during your last LEGOLAND visit? Tell us about it on our Facebook page or send us a quick text on our app. We'd love to share it with our readers.
Photos From Inside the LEGOLAND New York Hotel
Up until now, LEGOLAND New York has mostly only released stock photos of their hotels in other resorts around the world. This is truly your first peek inside the actual hotel opening soon in Goshen, New York.
The 20 Most Surprising Things Found at LEGOLAND New York in Goshen
LEGOLAND New York in Goshen is officially opening this summer. Right now
special previews are going on
so that guests can get a sneak peek at what's in store when the park opens its gates. While we won't spoil all of the surprises, here are just some of the incredible little details that await you during your first visit to this incredible theme park.