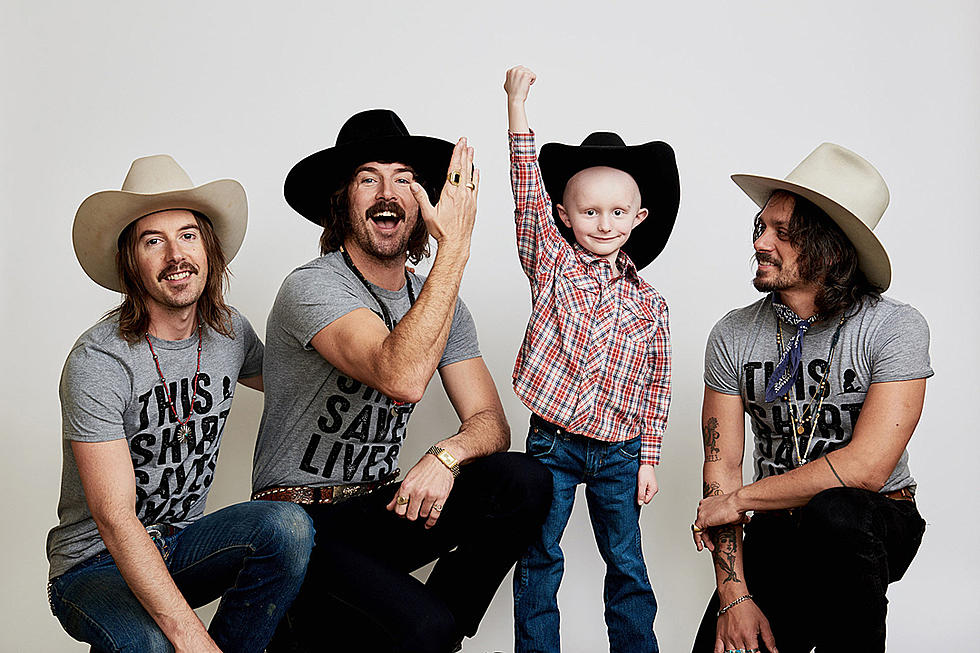 What a $10,000 Donation Could Do For the Kids at St. Jude
John Shearer
We're giving you the chance to win up to $10,000 this month with the Cash Cow!
If you win, whatever you decide to do with the money is your business and your right. It's been a tough year, so no matter if you decide to treat yourself to a well-deserved shopping spree or pay off those looming student loans, we support you.
But here's another idea: You could donate the $10,000 to St. Jude Children's Research Hospital.
If you've never been to St. Jude, imagine this: A hospital that doesn't feel like a hospital because the walls are so full of art and color and joy. A place where hope hangs in the air - the nurses and doctors don't take 'no' for an answer and they don't give up on their patients. Most importantly, at St. Jude, families never receive a bill for treatment, travel, housing or food because the only thing they should worry about is helping their child live.
These costs, of everything from new toys in the hospital play areas to chemotherapy, is funded by generous donors and Partners in Hope.
So what exactly could you contribute to with a $10,000 donation?
According to St. Jude, $1,000 helps cover about two-thirds of the cost of one day of chemotherapy, so $10,000 would help cover nearly seven days. It can also cover the cost of a family's grocery gift cards for two years, 66 days of oxygen, 20 platelet transfusions, or two days in the ICU.
Imagine the feeling of making such a huge difference for those families and helping founder Danny Thomas' legacy live on.
Since St. Jude Children's Research Hospital opened its doors in Memphis, Tennessee in 1960, doctors, researchers, and donors have helped push the overall survival rate for childhood cancer from 20 percent to 80 percent. However, they won't stop until no child dies from cancer.
Earlier this year, Central New Yorkers helped us raise over $82,000 for St. Jude by pledging to become Partners in Hope. Even if you don't win up to $10,000 with the  Cash Cow, you can still contribute to St. Jude's mission. You can become a Partner in Hope by donating just $20 (or more!) each month.
Enter your number to get our free mobile app
To win cash, listen to Big Frog 104 weekdays between 8 a.m. and 5 p.m. at the top of the hour every hour for a new code from Big Frog 104. When you hear it, open our station app, click on Win Cash, and enter the word you heard. We'll have daily cash winners weekdays and a $10,000 grand prize winner!
20 Stories That Will Make You Love People Again