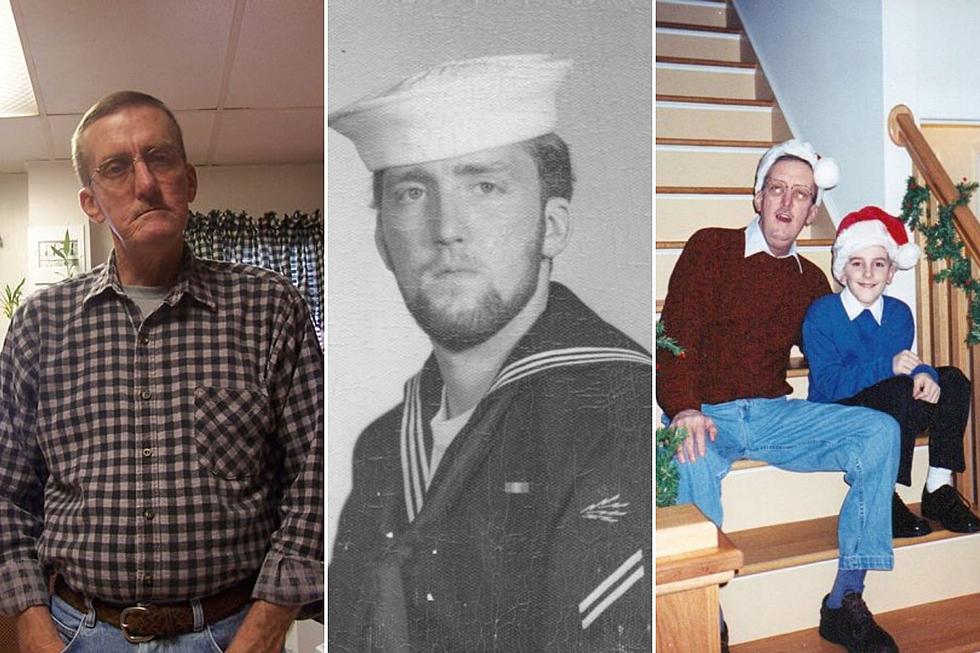 We've All Known Someone With Cancer, I Lost My Father As A Teenager
Vinnie Martone
Cancer is a disease you don't wish upon your worst enemy, it takes millions each year including my father over a decade ago.
As we team up with St. Jude to help stop cancer, I can't help but reflect on my connection to this atrocious disease. While I was entering my senior year of high school, I was also spending all of my spare time with my dying father, who unknowing at the time, would only have about a month and a half left on this earth.
Less than a year prior, Nick Martone, my father, was diagnosed with lung cancer. This wasn't his first bout. Only 6 years prior, he bravely battled through radiation and chemotherapy tongue cancer, which he defeated. His journey through his final decade of life was a time I cherish and will never forget.
Growing up, the best word to use for my father is tough love. I know today he would have done absolutely anything for me, but he was strict when I was a child. I can't say I blame him, as a child I was definitely a handful. Offering up a Molotov cocktail of mental illnesses from Attention Deficit Disorder to Obsessive Compulsive Disorder, I was not the easiest to handle. But as he learned about who I was growing into, I learned about what kind of man my father was. The greatest man to ever live.
Of course, that is purely my opinion, but many of us share opinions similar to our parents. As cancer gripped hard into my father, I watched this hard man who specialized in lectures, turn into a softer personality who valued time just a little bit more. Instead of watching television in different areas of the house, we now would sit and discover the power of on-demand movies from the same room. We would take road trips, for no reason other than to at least kill time by making a memory. Although I didn't appreciate little things like those then, I sure do now.
Some 14 years ago, his cancer came back, I watched as my father over the span of a year slowly deteriorated. While I saw his hair disappear, I never saw his spirit crumble. Regardless of whatever pain he suffered and its severity, my father was always there for me. Selflessly he offered any and all the time he had to his then 16-year-old son. Surely the thought of death was in his mind, but he never spoke of it, it didn't seem he feared it. Instead, he used what he did still have of time to give to me.
On October 28th, 2008, my father took in his final breath of air from a room at Samaritan Hospital in Troy, NY. I along with his closest loved ones were by his side while he passed away. One of the hardest moments of my life, but also one of my most important. I was able to be there in my father's final moments. That moment made me into the man I am today, one my father would be proud of.
To this day, I cannot thank the hardworking doctors from every field for the tireless effort they took to try and save my father's life. Doctors just like them at St. Jude will go to the end of the earth with the effort to save children's lives who are battling this vicious disease. Battling cancer in the dawn of life is something no child should ever have to do. But when it happens, at least St. Jude is there to make the entire process easier, and so much less stressful.
St. Jude does everything they can to stop that cancer, or in the least, give parents time with their child to make memories. But they do not enter that fight against cancer alone, they fight it with you. You becoming a partner in hope today ensures no family will ever receive a bill. Become a partner in hope today.
Become a Partner in Hope by calling 800-995-5257 or donating online at St Jude.
Meet the Patients of St Jude Your Donation Helps Save
Meet the patients of St Jude Children's Research Hospital that your monthly Partner in Hope donations helps save.
Frankfort Teen Winning Battle Against Rare Brain Tumor Thanks to St Jude
Frankfort teen is winning the battle against a rare brain tumor thanks to St Jude Children's Research Hospital.