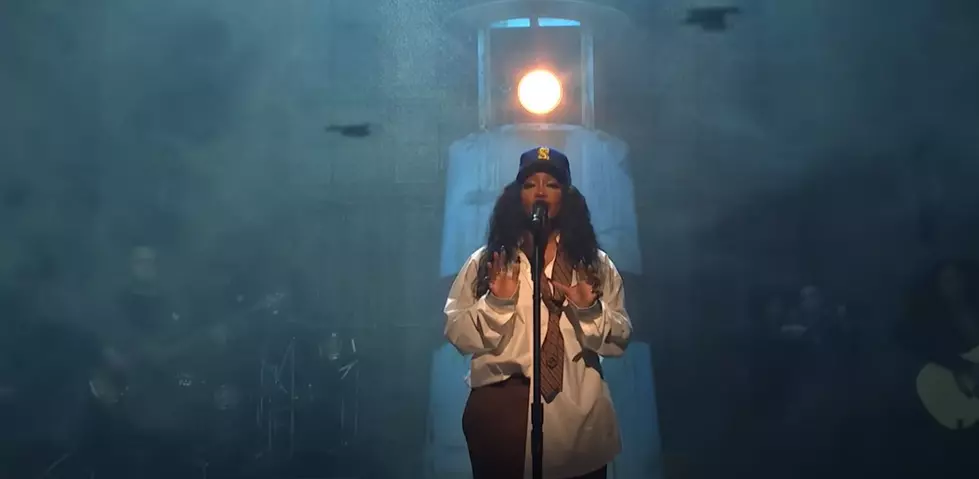 Western New York Native Featured On Saturday Night Live [VIDEO]
Photo Credit: YouTube
If you watch Saturday Night Live this past weekend, you would have caught a glimpse of a Western New York native rocking out during the musical guest segment.
Feel Good Mornings With Dave Fields Mon-Fri 6am-10am
Saturday Night Live was live this past Saturday after being on a two-week hiatus and it featured Keke Palmer as the host and musical guest SZA.
Part of SZA's band includes a musician from Western New York.
It seems that music runs in the family as Jeff is the music critic for the Buffalo News.
This is not the first time that Western New York has been part of Saturday Night Live. Earlier this season, the cast played the roles of New York Jet fans who were being really rude to fans of the Buffalo Bills.
Of course, there was this skit where the show decided to take a shot at the appearance of women in Western New York. During the skit, When introducing the contestant, The Host says the contestant is a "New York 6 and a Buffalo 10" saying that women in New York City are better looking than those from Buffalo.

It was good to see someone from Western New York doing some good things on Saturday Night Live. You can check out the performances here.
26 TV Shows We Would Want To See One More Episode Of
Now that the Friends' reunion show is happening, here are some other TV shows that we would like to see just one more episode of.
Netflix Search Codes To Help You Find Movies/TV Shows
Stuck wondering what to watch on Netflix? Check out these codes that bring up all the options in different genres.
5 Creepy Movies That Were Filmed In Western New York
Fire up the TV, microwave some popcorn, grab someone you can scream with, and enjoy these 5 creepy movies that were filmed in Western New York.